"A very emotionally powerful love story with a sensitive and intriguing hero!"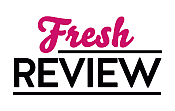 Reviewed by Miranda Owen
Posted June 23, 2015

Romance Contemporary | Romance Paranormal
WANDERING SOUL is Book one in Cassandra Chandler's Summer Park Psychics series. Cassandra Chandler puts a unique spin on the phantom character from the classic novel THE PHANTOM OF THE OPERA by Gaston Leroux. In this incarnation, Dante Lucerne is a scarred artist that Elsa Sinclair brings from the 1800s to modern day Florida. In Dante, Elsa sees a possible kindred spirit and wants to set him free -- both from the unpleasant circumstances of his everyday life as well as the tragic end he meets with in the past. This is a story that will appeal to romantics and fans of stories about time travel.
I was originally intrigued by WANDERING SOUL because of the phantom reference. However, WANDERING SOUL is more of a time travel romance with an exciting element of danger rather than a traditional gothic. Although Dante has physical scars, it seems as though Elsa's emotional and psychological scars from her childhood prove to be more of an obstacle than anything else. I like that eventually Dante is able to realize that and it shows his level of maturity and ability to feel empathy. I like that the romance that develops between Dante and Elsa is a slow build. There are little sparks of intense attraction at first and then as they get to know each other more, the feelings get stronger and more complex.
In addition to the sometimes erotic and sometimes sweet romance between Dante and Elsa, WANDERING SOUL is also very much a story about friendship and connecting with others. Cassandra Chandler does a great job exploring Elsa's motivations and how her past strongly influences her current relationships. Her friends are interesting characters and give WANDERING SOUL added depth. Her friend Jazz is a particularly fun and quirky character and Rachel turns out to be a more sympathetic character than I had first thought.
WANDERING SOUL is a very emotionally powerful love story with a sensitive and intriguing hero. I hope to find out more about Elsa's friends in future books. The pacing in WANDERING SOUL is great without seeming to lag in places or sound awkward. I look forward to the next installment in this Summer Park Psychics series.
SUMMARY
A leap across time is easy...if you throw your heart first.
A woman with a secret…
Elsa Sinclair's ability to bring stunning realism to her historical novels is a secret she must never reveal. She does her research first-hand—by traveling back in time.
When she stumbles across the man behind the legendary Phantom of the Opera, she is moved by his strength, his kindness…and the moments when his solitary existence seems unbearable. She can't simply sit by and leave him to his fiery fate.
A man out of time…
Dante Lucerne is shocked to find himself pulled from certain death and carried to another time and continent. The new world is full of wonders, not the least of which is the woman who saved him.
A darkness threatens…
As Elsa helps Dante adjust to his new world, she makes a terrifying discovery—she is falling in love. And it is Dante who must find a way to help her let go of secrets that run deeper than her power. Into the very heart of what they could lose if he fails…
Warning: Contains a fiery heroine, a brilliant hero, and a love passionate enough to span a century.
---
What do you think about this review?
Comments
No comments posted.

Registered users may leave comments.
Log in or register now!