"A current day Cinderella story"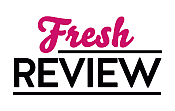 Reviewed by Sandra Wurman
Posted June 21, 2015

Jude Deveraux knows how to get an immediate response from her readers -- her fans of which I proudly include myself. It's simple really. Just mention the name Taggart and Deveraux has you conjuring up old images of all the Taggerts -- those you met and fell in love with in past books and you smile. You just can't help it. Then it gets even better with the appearance of another favorite Deveraux family the Montgomery clan. I promise EVER AFTER will have you grinning like the Cheshire Cat from ear to ear in this third book from Jude Deveraux's Nantucket Brides series.
Everyone has a favorite Taggert/Montgomery book and I am no exception. EVER AFTER has crept into my heart and now holds a very special place. Jude Deveraux does not write fluff. Every book I've ever read of hers has great substance. Deveraux holds families in great regard. Families are the core and with each Deveraux book we are treated to another wonderful heartwarming tale of a family who knows what it means to love and protect.
There is however a majorly dysfunctional family at the core of EVER AFTER. Hallie's family had been ripped to shreds over the year. Partly by accidents and life but more damaged by cruelty and greed. After Hallie's mother passed life as she knew it changed so drastically that it is almost unimaginable what a young girl/woman can handle and come out whole. On the surface Hallie is a warmhearted caring and giving woman who is devoted to her stepsister's well-being. There is no time in Hallie's life for much more than anticipating Shelly's needs and wants. But Shelly is a very one dimensional character whose entire life is built around her looks. There doesn't seem to be anything that can truly satisfy Shelly with the exception of her innate ability to create havoc to Hallie's life.
When Hallie inherits an old house in Nantucket all Shelly's animosity towards her stepsister comes to a very dramatic head. Hallie leaves her home to investigate this new possibility. Home is where the heart is and that definitely does not define where she and Shelly have been.
The Nantucket house comes complete with ghosts that are well accepted in that area. These are not the scary variety of spirits but instead two female ghosts who are determined to help people find their own true love.
In addition to the ghost the house comes with a wealthy client in need of Hallie's physical therapy skills. Jamie Taggert suffers from more than just physical problems that are in dire need of help. As a wounded warrior Jamie's life has no direction. Truth be told Jamie's life is in a holding pattern. PTS has taken hold of this young vibrant man and along with many physical scars has Jamie practically in hiding. Jamie's current behavior seems so out of character for a gallant and brave soldier.
So as Hallie takes on the challenge of the physical therapy of Jamie she quickly realizes that he needs more from her. And as Jamie gets closer to Hallie he too begins to see beneath the surface to the woman who has the strength and heart to help everyone but herself.
EVER AFTER has all the elements for a wondrous romantic tale with the added bonus of some celestial helpers -- if you believe in that. Love is a wonderful cure for many of life damages and for damaged souls there is no better medicine than a well-deserved dose of love and caring. The Taggert and Montgomery families have it in spades. For someone who truly believes they are alone in the world EVER AFTER is kind of a Cinderella story. Each of the Nantucket Bride stories are self-contained. They all lovingly include favorite characters from past books but Jude Deveraux makes sure you don't feel adrift. As I say in all Deveraux reviews you must read carefully. What appears to be a random thought is anything but. EVER AFTER will keep you turning pages through a lovely tale of love, healing and hope.
SUMMARY
New York Times bestselling author Jude Deveraux's eagerly awaited third novel in her blockbuster Nantucket Brides trilogy continues the spellbinding saga of the Montgomery-Taggerts, set on an island steeped in beauty and unforgettable romance.

Life is anything but perfect for Hallie Hartley, a young physical therapist who has given up nearly everything—even her love life—for her beautiful blonde stepsister, Shelly. Though Shelly's acting career has never taken off, she has certainly perfected the crocodile tears to get what she wants—which all too often means Hallie's boyfriends. When Hallie arrives home early from work one fateful day, she makes two startling discoveries that will turn her life upside down: Not only has a mysterious relative left Hallie a house on Nantucket, but Shelly has been trying to steal it. Desperate to put her troubles behind her, Hallie impulsively flies to Nantucket.

New trouble, however, has already settled into Hallie's guest room in the form of her newest client. Hallie is told that wealthy, young James Taggert has injured his leg in a skiing accident. Assuming that the devastatingly handsome man has led a charmed life, Hallie is surprised by Jamie at every turn throughout his recovery. His attentions draw her out of her shell—but he has a dark secret, and is tormented by nightmares that only her presence can keep at bay. She suspects there's more to his injury than he's letting on.

On this gorgeous island rich in history, magic is everywhere, even in Hallie's own backyard. As Jamie's relatives arrive for a wedding gala, something wonderfully unusual is in the air. There's an aura of romance—enhanced by a pair of matchmaking ghosts and a colorful island legend. In their own little corner of the world, Jamie and Hallie unravel the timeless secrets of their own hearts, and a very special story of True Love destined to last forever after.
---
What do you think about this review?
Comments
No comments posted.

Registered users may leave comments.
Log in or register now!