"First Love And Cool Sisters"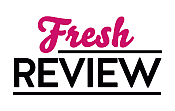 Reviewed by Susan Dyer
Posted June 16, 2015

Lara Jean is a teenager who has an older sister Margot and a little sister Kitty. Their mother passed away nine years before the events in TO ALL THE BOYS I'VE LOVED BEFORE. So basically it's Margot who looks after the family. In the start of the book, Margot goes away to Scotland for college. And thus the responsibility of her Dad and little sister Kitty falls on Lara Jean's shoulder. Their mother taught them to always take care of family first and the girls learned well. Can I just say I fell in love with their little sister Kitty? She is such a great kid and the things that come out of her mouth is hysterical.
Every time Lara Jean has been in love or has a serious crush on someone, she writes a letter to the guy telling them how she feels (and how she gets over those feelings). She addresses the letters, but never sends them. They are meant to help her get over the guys, not to actually be sent to the world. But when Peter, her first kiss and one of the most popular boys of the school, comes to Lara Jean with a letter in his hand, she quickly realizes that something bad has happened.
Somehow, her letters have been sent and now the guys know about her feelings. Some of the letters she can brush off more easily, but there are two that she has a hard time explaining - two guys that make her question her actions and emotions. Why would you leave letters like that somewhere where someone could find them?
All of the characters in TO ALL THE BOYS I'VE LOVED BEFORE feel very real but it was Lara Jean's personality that struck a deep chord with me. She has always lived inside her hopelessly romantic mind, another element of the story I quickly identified with. She's written love letters to the boys she's been in love with, but they're more like personal journal entries to herself as a send off for when it's time for her heart to move on. Those letters were never intended to be read, by anyone, so when they accidentally get mailed to each boy, it becomes a mess bigger than any mess before!
I wasn't super happy with the ending of TO ALL THE BOYS I'VE LOVED BEFORE. I felt like I knew what the ending was going be and I was completely wrong! Jenny Han has created a wonderful novel which centers around family. With having two sisters myself, I loved watching the family dynamics between the Song family, how different and unique each sister was, how they could quarrel over small things, but also to be there for each other when it mattered the most. I really did adore the Song family and can't wait to be back with them once more in book two. I didn't feel like the ending was complete but then I learned that there is a second book coming out! So excited now! I can't wait to see how this all resolves!
SUMMARY
Lara Jean's love life goes from imaginary to out of control in this heartfelt novel from the New York Times bestselling author of The Summer I Turned Pretty series.
What if all the crushes you ever had found out how you felt about them…all at once?
Lara Jean Song keeps her love letters in a hatbox her mother gave her. They aren't love letters that anyone else wrote for her; these are ones she's written. One for every boy she's ever loved—five in all. When she writes, she pours out her heart and soul and says all the things she would never say in real life, because her letters are for her eyes only. Until the day her secret letters are mailed, and suddenly, Lara Jean's love life goes from imaginary to out of control.
---
What do you think about this review?
Comments
No comments posted.

Registered users may leave comments.
Log in or register now!