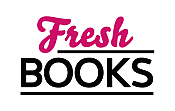 Books to enjoy in May! Let your reading blosson!
"Hadrian and Antinous, Alive again in the Pages of a Novel Full of Love."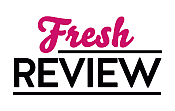 Reviewed by Ashleigh Compton
Posted May 22, 2015

From the beginning of his rule, Emperor Hadrian has caused his wife and his lead guard nothing but grief and pain. His wife, Sabina, watches as her husband harms the innocent and has his transparent affairs. His lead guard, Vix, watches as his own son falls into Hadrian's influence and bed. Antinous watches Hadrian's every move as he tries desperately to win Vix over again. Taking an inside look at the story of Hadrian and Antinous from all the perspectives of family and friends, LADY OF THE ETERNAL CITY brings new life to a tale as old as time. The historical romance of Hadrian and Antinous has never been more poignant and heartbreaking, and that's just when everything is going well.
LADY OF THE ETERNAL CITY takes multiple points of view, including those of the empress's niece and of Antinous himself. Some are in first person, others are in second, but all are masterfully written and delightfully varied. The plot is one that can be observed in ancient Roman history, but it is made personable by the inclusion of so many points of view. We almost feel that we know Sabina personally. We feel terrible watching Vix choose duty over friendship. Hadrian's madness, Antinuous's fears, we feel it all. This prose has that gift in spades.
I would have liked this book a lot more if it hadn't been so broken up. Those multiple points of view appear in every chapter, and the narrative can be scattered and confusing. Occasionally, one forgets whom one is reading. As for me, it made me quite uncomfortable not being able to tell whether the Empress or Antinuous were speaking of Hadrian's actions. To a more astute, less involved reader, perhaps this would not be such a hindrance. I think I was so buried in the story that I couldn't separate things as well as I should have been able to.
Ancient Roman historical fiction is fascinating to me and LADY OF THE ETERNAL CITY has all you could want. It is a very rich picture of what Ancient Rome must have looked like to those who lived there and experienced all it had to offer. There is a wealth of characterization, tidbits of action, wonderful prose, and delicate storytelling. This is an excellent novel which I would recommend to any reader or scholar. If it's not accurate to the bones, it at least gives us some of the feeling behind the great Roman Empire.
SUMMARY
Elegant, secretive Sabina may be Empress of Rome, but she still stands poised on a knife's edge. She must keep the peace between two deadly enemies: her husband Hadrian, Rome's brilliant and sinister Emperor; and battered warrior Vix, who is her first love. But Sabina is guardian of a deadly secret: Vix's beautiful son Antinous has become the Emperor's latest obsession.
Empress and Emperor, father and son will spin in a deadly dance of passion, betrayal, conspiracy, and war. As tragedy sends Hadrian spiraling into madness, Vix and Sabina form a last desperate pact to save the Empire. But ultimately, the fate of Rome lies with an untried girl, a spirited redhead who may just be the next Lady of the Eternal City . . .
---
What do you think about this review?
Comments
No comments posted.

Registered users may leave comments.
Log in or register now!