"A Delight and Made to Be Devoured in One Sitting!"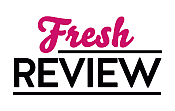 Reviewed by Miranda Owen
Posted May 22, 2015

FANDEMIC is Book 5 in Jennifer Estep's Bigtime series. I was so happy to learn that Jennifer Estep came out with a new book in this series because I adore it. This Bigtime series is so deliciously tongue-in-cheek.
The city of Bigtime is an unusual city -- there are at least a dozen or more superheroes and ubervillains running around town with secret identities. The female protagonist in FANDEMIC, Piper Perez, is not a superhero, but always wishes she were one. The title, "Fandemic", refers to what people call Piper -- a fan of all things superhero with an almost encyclopedic knowledge of the subject.
One of the things I love about FANDEMIC is that it's ultimately about a regular person, in a sea of superheroes, who works to save the day using her intelligence rather than any super powers. Piper is a very sympathetic character. Even though she's nursing a broken heart, Piper hunts down a mysterious ubervillain who murdered her friend. Piper shows a lot of courage and loyalty to loved ones in FANDEMIC. She proves that you don't have to have a spandex suit or special powers to be a hero.
Although I would say that FANDEMIC is mostly full of humor, there are some dicey moments that make the heroes sweat. I enjoyed following Piper as she played detective, hunting down the elusive ubervillain. I felt as though I was the detective as well. I also like the friendships that Piper develops with Wynter and Lulu Lo. The women of Bigtime are a force to be reckoned with. I think that, although a lot of people already liked Piper, she earns a greater respect through her actions in FANDEMIC. The romance in FANDEMIC is sweet and occasionally brings a tear to the eye. Piper fights for her relationship as well as fighting to save her man.
FANDEMIC is a great book if you like a little silly and a little romance mixed in with your superhero stories. Each story in Jennifer Estep's Bigtime series is a delight and made to be devoured in one sitting. I eagerly await the next book in this clever and incredibly fun series!
Learn more about Fandemic
SUMMARY
Piper Perez has always wanted to be a superhero. Always wanted to wear a cool costume, have amazing abilities, and save the day. There's just one problem—Piper doesn't have any superpowers.
So she focuses on other things. Facts, figures, memorabilia. Piper knows and collects it all, about both the superheroes and the ubervillains who roam the streets of Bigtime, N.Y. Piper's friends jokingly call her a fandemic—someone who is a superfan of all things superhero. The nickname is truer than anyone knows, especially since Piper can't stop thinking about Swifte, the speedy hero who broke her heart months ago.
But someone has been killing off Bigtime's heroes and villains. When one of Piper's friends is murdered, she vows to do whatever she can to help bring the killer to justice, superpowers or not. All the clues and information she gathers lead her to believe that Swifte is the killer's next target. Piper has always wanted to be a hero, and now she'll have to use all of her fandemic knowledge to save the man she loves—or die trying….
Note: Fandemic is around 43,000 words. It is Book 5 in the Bigtime superhero series.
---
What do you think about this review?
Comments
No comments posted.

Registered users may leave comments.
Log in or register now!