"This sexy cop from the wrong side and the high-powered executive know how to burn up the sheets."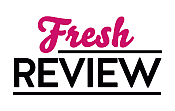 Reviewed by Kay Quintin
Posted May 5, 2015

Niko Morales left behind a past of being in a gang and giving up his son to someone else. After turning his life around he's a deputy in Willow Bay, Florida hoping to open a community center he's long dreamed of to keep underprivileged young men off the streets and out of prison. The person he is seeking help for the Challenge Project is the CEO of her family's charitable foundation, the Robinson Group. Niko is instantly impressed by the extremely professional, but gorgeous woman, Lesley Robinson.
Lesley's father conceded his position in the company to his daughter following a stroke several years prior. Lesley has an adopted son, the product of her ex-husband Steven and their housekeeper, agreeing to care for the sick infant when his mother was unable to do so. Divorcing her cheating husband, Lesley has spent the past five years striving to become the mother Ricky deserves. It doesn't take much for Lesley to see the merits of Niko's project and presents his plan to the Robinson Group Board of Directors.
Upon their acceptance she proposes to introduce him to the elite that will help him with financial backing if he will agree to be her escort to the many events she is required to attend. Lesley and Niko fail in denying their attraction and Lesley is making midnight visits for steaming hot sex on the sly. Niko is convinced that Lesley is out of his league and couldn't be seriously involved with someone with his past. Things seem great until someone from the past shows up to threaten everything in Lesley's life.
A tangled web follows Lesley and Niko as they try to come to sort their true feelings and how it will affect their positions. Sizzling sex enhances WHAT A RICH WOMAN WANTS while being infused with emotion, mystery and love for an innocent child.
WHAT A RICH WOMAN WANTS is Book four in The Braddock Brotherhood and the first I have had the pleasure of reading by Barbara Myers and in this series. I was definitely caught up in the mystery surrounding the child and how expertly Ms. Myers kept the reader turning page after page to uncover the truth. This sexy cop and the high-powered executive know how to heat up the sheets.
SUMMARY
He knows she's out of his reach. Until she reaches out to him.
Braddock Brotherhood, Book 4
Right about the time Lesley Robinson's father's stroke left her in charge of his Fortune 500 company, she adopted her housekeeper's sick baby and divorced her philandering husband.
She's survived the past six years by building an impenetrable wall around her emotions. But when a hunk of a sheriff's deputy turns up at her office to apply for a grant from the company's foundation, her distrust of men and relationships takes a direct hit.
Niko Morales clawed his way out of gang life to build a new one grounded in law enforcement and a passion to help disadvantaged youth. So, Lesley needs a companion for an upcoming social occasion? He's no gigolo, but for his community center, and maybe for her, he'll wear the monkey suit.
Without any apparent effort at all, Niko sneaks under Lesley's cool façade, shaking up everything she believed about herself. But when their relationship is threatened by the sins of others, they'll both have to step up—and out of their comfort zones. Or they'll lose the one thing they want most: each other.
Warning: Contains a sexy cop in a tuxedo who lets a powerful businesswoman entangle him in more than just her bedsheets.
---
What do you think about this review?
Comments
No comments posted.

Registered users may leave comments.
Log in or register now!