"They have so much to fight for ... their lives and their hearts."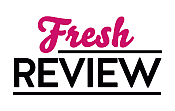 Reviewed by Annetta Sweetko
Posted May 4, 2015

Kendra Carlsen, is a trainer for the Department of Covert Ops. She is tired of that role and wants to see some action. When she finally gets the chance to go out on mission she finds herself up against HER WILD HERO.
Declan MacBride is a former forest ranger who was recruited to the Dept. of Covert Ops. He's a bear shifter and is trained as a tracker. He isn't thrilled that Kendra is coming with the team. Not that he doesn't like her or believe that women shouldn't be part of the group he just ... likes her too much. He's also not going there again. He has one ex-fiancée under his belt and the fear and horror on her face will not be soon forgotten.
But when all hell breaks lose on this nothing mission and they are attacked by hybrids, Declan and Kendra must rely on each other to survive. Fighting the explosive attraction they feel for one another is impossible ... when you think you might die it's a good idea to cling to the one who makes you feel alive.
HER WILD HERO is fascinating and intriguing. If you haven't read any of author Paige Tylers X-Ops series you are missing out on sexy shifters, scary bad guys and steamy action of all kinds especially in the form of fighting and loving. Declan is tough and sexy, but once you dig down you realize that he is not as self-confident when it comes to matters of the heart. Kendra is a confident woman who is willing to go after what she wants and in the end does just that. There is a lot going on, especially when the "simple" mission goes all to hell, and you are given the full meaning of the teamwork and camaraderie that these X- ops people feel for one another. I must admit I am a sucker for this type of action book with a good splash of romance. I can't wait to get my hands on the next offering by Ms. Tyler.
SUMMARY
Name: Kendra Carlsen
Rank: Trainer, Dept. of Covert Ops
Objective: Get out of the office and into the field
Name: Declan MacBride
Rank: Tracker, Dept. of Covert Ops
Status: Bear Shifter
Objective: Protect Kendra at all costs
The steamy Costa Rican jungle brings out the bear in Declan MacBride when he and new operative Kendra Carlsen are ambushed. In the midst of relying on each other to survive, and fighting his explosive attraction to Kendra, this shifter is about to lose control...
---
What do you think about this review?
Comments
No comments posted.

Registered users may leave comments.
Log in or register now!