"A sexy duke and great storytelling!"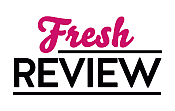 Reviewed by Miranda Owen
Posted April 29, 2015

THE DUKE AND THE LADY IN RED is Book three in Lorraine Heath's Scandalous Gentlemen of St. James series and focuses on the seductive Duke of Avendale. As a fan of Lorraine Heath, and this series, I don't think you need to have read the previous books in this series to enjoy THE DUKE AND THE LADY IN RED. However, I think it's a good idea to read The Last Wicked Scoundrel because it describes events from Avendale's youth which shape his current relationships with his family, as well as his feelings about himself.
The erotic game of cat and mouse that is kicked off as soon as the Duke of Avendale spots Rosalind across a crowded room marks the early part of their relationship. I love how Rosalind does the unexpected and throws Avendale off his game. The sexual tension is exquisite. I would have been completely happy if the whole book would have been like that. However, Lorraine Heath proves yet again why she is a must read for historical romance fans when she takes the story in a totally different and delightful direction.
Both of the main characters in THE DUKE AND THE LADY IN RED are multifaceted and amazing. Within the first few pages, Rosalind strikes me as being a very intelligent and shrewd young woman and a perfect match for Avendale. At the opening of THE DUKE AND THE LADY IN RED, I thought Avendale would be a great anti-hero. His evolution throughout the book, from apathetic aristocrat to empathetic hero is great storytelling at its best. Only a skilled author like Lorraine Heath can perform the alchemy of taking a delicious anti-hero and make him still seem sexy after some personal growth.
THE DUKE AND THE LADY IN RED is an emotional powerhouse, with scintillating dialogue and three-dimensional characters. These are characters that stay with you after you're finished reading about them. I would love to read a story about Minerva Dodger in the future. I look forward to the next book by Lorraine Heath.
SUMMARY
Sparks fly in the finale of the Scandalous Gentlemen of St. James Place series, as the last wicked rogue meets his match.
When Rosalind Sharpe gains the attention of the deliciously wicked Duke of Avendale, she's torn between her distracting attraction to the notorious rogue and the knowledge that he—rich as Croesus—is the perfect target for a deception that will put her swindling days behind her.
However, Avendale is no fool. After he discovers the tantalizing lady packing up to leave London with his coins in tow, he confronts her with a scandalous proposition: she can have all the money she requires…for a week in his bed.
Desperate for the funds, Rose agrees, but on one condition: he must never question her motives. Avendale quickly sees beneath her mask and discovers she is more than passion and pleasure—she is everything he has ever desired. But claiming her requires he unveil her secrets and lose her forever. Unless he can put his own dark past aside and risk everything for a chance at love.
---
What do you think about this review?
Comments
No comments posted.

Registered users may leave comments.
Log in or register now!