"A sheer delight, full of Southern charm and pure zaniness!"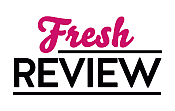 Reviewed by Debbie Wiley
Posted April 29, 2015

Thriller Paranormal - Supernatural | Mystery Paranormal
The residents of Midnight, Texas like their sleepy little town where everyone has secrets. Will some of those secrets be exposed or will the residents band together to keep their town safe from outside eyes prying?
Psychic Manfred Bernado has scheduled a weekend of face to face readings at an upscale hotel in Dallas. Unfortunately, things go seriously awry when one of his clients dies. Meanwhile, another resident of Midnight, Olivia Charity, is also in Dallas for the weekend. Now, Manfred and Olivia will have to work together if they hope to keep the spotlight off of their hometown of Midnight.
DAY SHIFT is the second book in the Midnight, Texas series and I definitely suggest reading the books in order. Familiarity with some of Charlaine Harris' other works also helps but is not necessary to appreciate the storyline. I was initially a little hesitant about whether to continue this series as I struggled a bit with the first book while being a total fangirl for the Sookie Stackhouse books. I'm so thankful I gave Charlaine Harris another shot, however, as I'm officially hooked on the characters and the town after reading DAY SHIFT- and even enjoyed a rereading of the first book.
DAY SHIFT continues to feature Manfred as the main character but we get to spend a lot more time with the oh-so-mysterious Olivia. The characters are truly the heart of this series and I love the new revelations we get about the various residents of Midnight. Charlaine Harris continues to slowly unveil tiny tidbits that only leave me ready for the next book! I don't want to reveal spoilers but my inner fangirl squealed with delight over a couple moments in DAY SHIFT.
DAY SHIFT is the sort of book I want to revisit, again and again, as the town of Midnight has so many hidden layers. Charlaine Harris is a master at incorporating southern charm and sheer zaniness together and making it quite believable. I can't wait to see what is in store next for the residents of Midnight, Texas!
SUMMARY
In Midnight Crossroad, Charlaine Harris "capture[d] the same magic as the world of Bon Temps, Louisiana, and [took] it to another level" (Houston Press). Now the #1 New York Times bestselling author of the Sookie Stackhouse novels returns to the one-traffic-light town you see only when you're on the way to someplace else…

There is no such thing as bad publicity, except in Midnight, Texas, where the residents like to keep to themselves. Even in a town full of secretive people, Olivia Charity is an enigma. She lives with the vampire Lemuel, but no one knows what she does; they only know that she's beautiful and dangerous.

Psychic Manfred Bernardo finds out just how dangerous when he goes on a working weekend to Dallas and sees Olivia there with a couple who are both found dead the next day. To make matters worse, one of Manfred's regular—and very wealthy—clients dies during a reading.

Manfred returns from Dallas embroiled in scandal and hounded by the press. He turns to Olivia for help; somehow he knows that the mysterious Olivia can get things back to normal. As normal as things get in Midnight…
---
What do you think about this review?
Comments
No comments posted.

Registered users may leave comments.
Log in or register now!