"Are we running from our true destiny?"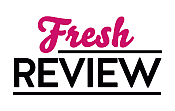 Reviewed by Viki Ferrell
Posted April 25, 2015

Kipling Gilmore, known to his fans as G-force, moved to Fools Gold a few months ago after he recuperated from a ski accident that took his career from him. Now he is in charge of the town's search and rescue operation known as HOPE (Help Emergency Rescue Operation). It's just getting off the ground, and he needs to find workers, both paid and volunteer.
Destiny Mills has just moved to Fools Gold to work on the software part of HOPE and do the mapping of the area. Her job takes her to lots of interesting places, but she never stays long. However, this summer is different. Destiny has her fifteen year old half-sister with her, whom she never met until ten days ago. It seems their father couldn't keep Starr over the summer when boarding school was finished, so Destiny got the call from her dad's lawyer.
Destiny and Kipling will be working together. There's an instant comradery; they can talk to each other easily and enjoy each other's company. Both are thinking that this might be a nice time to develop a short-term relationship. As they talk about what each is looking for in a male/female relationship, it seems like they are both on the same page, except for Destiny's warped sense of why sex isn't necessary. Kipling sets out to change Destiny's mind about that, but some strange developments take place.
I just love traveling back to Fools Gold and catching up on what's going on in the lives of all its inhabitants. And then it's always fun to meet the new characters that Susan Mallery brings into town. Fools Gold is a magical place where everyone is extremely friendly and accommodating, and romance is sure to blossom. HOLD ME is a story about dysfunctional families, connection and relationships. Destiny is running from her true calling, but that's not all she's running from. I love the conversations between characters, as they are always so open and honest. We could all take a lesson from Ms. Maller's characters about honesty. HOLD ME is book sixteen in Ms. Mallery's Fools Gold series, but you can pick one up at any time and enjoy a good read.
Learn more about Hold Me
SUMMARY
New York Times bestselling author Susan Mallery's classic blend of lighthearted humor and intense emotional conflict works its magic on two newcomers to the California town of Fool's Gold, which Library Journal calls "a setting so real and appealing readers will want to start scoping out real estate."
Destiny Mills believes passion has its place—like in the lyrics of the country songs that made her parents famous. After a childhood full of drama and heartache, she wants a life that's calm. Safe. Everything that Kipling Gilmore isn't. Her temporary assignment with the Fool's Gold search and rescue team puts her in delicious proximity to the former world-class skier every day. Part of her aches to let go for once-the rest is terrified what'll happen if she does.
Though an accident ended his career, Kipling still lives for thrills—and a hot fling with a gorgeous redhead like Destiny would be a welcome diversion. Yet beneath his new coworker's cool facade is a woman who needs more than he's ever given. With her, he's ready to take the risk. But love, like skiing, is all about trust—and before you soar, you have to be willing to fall.
---
What do you think about this review?
Comments
No comments posted.

Registered users may leave comments.
Log in or register now!