"Heartwrenching transformation from mark and con artist to deep, abiding love"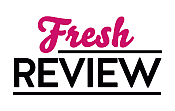 Reviewed by Make Kay
Posted April 21, 2015

THE DUKE AND THE LADY IN RED is book three in the Scandalous Gentlemen of St. James series by the delightful Lorraine Heath. I am a long time Heath fan, and she has outdone herself with this book. Last month, I spent a week on the beach doing nothing but reading all day, and of the large number of books I read, this is the one that sticks with me and that I will put on my Keeper shelf. The characters speak to me, the witty dialogue draws me in, and the sumptuous tale of love leaves me swooning.
Twin Dragons is a former gentleman's club, newly opened to Victorian women. Rosalind (Rose) Sharpe shows up at Twin Dragons in a red gown, posing as a widow, and looking for men to fleece. The Duke of Avendale sees her from a private balcony and instantly is smitten. Avendale has been getting bored with his life of complete debauchery, and when Rosalind turns him down for a tryst, he decides he must have her, at any cost. When Avendale discovers Rose fleeing with his coins in her pocket, he proposes a scandalous trade: all the money she could want for a week in his bed. Rose agrees out of desperation, but stipulates that he must never question her motives.
Avendale sounds like a complete ass based on the bare bones of him, right? But he's such a complexly GOOD man underneath, and a much better man than he realizes. Rose brings out the best in him as they become close. I adore it when the love of a good woman redeems a rake! The care he takes of Rose and her secret life are breathtaking, and break my heart in places. I love, love, LOVE Rose. She's such a complex character. Fierce and protective and daring because she has to be, to protect her secrets and those dear to her. The reasons for Rose's deception are multilayered and almost have me rooting for her scams to succeed.
The sexual tension between them is amazingly glorious. I thought I would go up in flames merely from reading about him removing her gloves at dinner! The slow change from con artist and her intended mark to friends and then lovers is well paced and completely believable. This is historical romance at its finest, and THE DUKE AND THE LADY IN RED is the shining jewel in Heath's crown as the Queen of Victorian romance.
SUMMARY
Sparks fly in the finale of the Scandalous Gentlemen of St. James Place series, as the last wicked rogue meets his match.
When Rosalind Sharpe gains the attention of the deliciously wicked Duke of Avendale, she's torn between her distracting attraction to the notorious rogue and the knowledge that he—rich as Croesus—is the perfect target for a deception that will put her swindling days behind her.
However, Avendale is no fool. After he discovers the tantalizing lady packing up to leave London with his coins in tow, he confronts her with a scandalous proposition: she can have all the money she requires…for a week in his bed.
Desperate for the funds, Rose agrees, but on one condition: he must never question her motives. Avendale quickly sees beneath her mask and discovers she is more than passion and pleasure—she is everything he has ever desired. But claiming her requires he unveil her secrets and lose her forever. Unless he can put his own dark past aside and risk everything for a chance at love.
---
What do you think about this review?
Comments
No comments posted.

Registered users may leave comments.
Log in or register now!