"Simply fabulous installment in the Whiskey Creek series"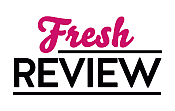 Reviewed by Sandra Wurman
Posted March 31, 2015

Once again Brenda Novak treats her readers to an astonishingly honest reflection on learning to trust your heart. THIS HEART OF MINE has moments that are just plain heartbreaking. In the Whiskey Creek series of stories we have been treated to some of the most wondrous tales involving characters that remain in your head and heart long after you've turned the last page. Ask any fan of Brenda Novak and I'm sure they have a favorite or two. THIS HEART OF MINE is absolutely destined to become one of the top contenders. I have said it before and will repeat once again -- I want more Whiskey Creek.
Brenda Novak had already given us a rather cursory introduction to Riley Stinson and his son Jacob. In previous books in the Whiskey Creek series we learned that Jacob's mother had been out of the picture for his entire life. But now as a seventeen year old young man his mother Phoenix Fuller has suddenly resurfaced much to the dismay of the entire population in this small town. Phoenix has just been released from her prison term of seventeen years for murder.
If we are to believe Phoenix she was unjustly found guilty -- which of course sounds so much like any convict. But the situation that Phoenix found herself so many years ago left very little chance for any other outcome.
Phoenix had been fighting an upstream battle her entire life. Her short relationship with Riley had brought her great joy, love, friendship and the greatest heartbreak. The real issue behind everything that had transpired was Phoenix lack of social status, education, stable family and home life. In short she was a nobody -- a convenient throwaway -- a social castoff.
Riley came from a respected family in the community with a bright future. His short dalliance with Phoenix certainly changed the course of his life as well. But he had a strong network of support. What he lacked was the age of wisdom and confidence to fight back. It was just easier to listen to those that felt that they knew what was best. So at eighteen Riley made a break with the girl from the wrong side of the tracks so to speak.
THIS HEART OF MINE reenters the story of Phoenix, Riley and Jacob with her release from prison. But Phoenix was still in her own prison. Life was scary and unpredictable. Phoenix had no choice but to question every ones motives. Trust and love was absent. She was on her own facing an unfriendly town. The one bright spot in her life was the possibility of getting to know her son Jacob. She wanted so little but her challenges were so great.
THIS HEART OF MINE by Brenda Novak reminds us just how powerful love can be. The love of a parent for a child is at the center of so many conflicts in this genuinely heartbreaking tale. Without trust relationships do not stand a chance. Trust has to be earned. Love has to be accepted. Life goes on. THIS HEART OF MINE will make you think, feel and at times question your first impressions. Simply as perfect as Brenda Novak's writing. If I had to summarized my feelings about THIS HEART OF MINE in one word -- that word would be fabulous.
SUMMARY
First love. Second chance?
As the daughter of a hoarder, Phoenix Fuller had a tough childhood. So when the handsome, popular Riley Stinson became her boyfriend in high school, she finally felt as though she had something to be proud of. Phoenix was desperate not to lose him—especially once she found out she was pregnant. Yes, she might have acted a bit obsessive when he broke up with her. But she did not run down the girl he started dating next.
Unfortunately, there was no way to prove her innocence. Now, after serving her time in prison, Phoenix has been released. All she wants to do is return to Whiskey Creek and get to know her son. But Jacob's father isn't exactly welcoming.
Riley doesn't trust Phoenix, doesn't want her in Jacob's life. He is, however, ready to find someone to love. And he wants a good mother for his son. He has no idea that he's about to find both!
---
What do you think about this review?
Comments
No comments posted.

Registered users may leave comments.
Log in or register now!