"THE CAVANAUGH BROTHERS RIDE AGAIN"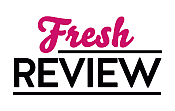 Reviewed by Patricia (Pat) Pascale
Posted March 30, 2015

BRASH is the continuing saga of the Cavanaugh Brothers from the Texas Town of Black River. The three brothers, Cole, James and Deacon are grieving for their sister, Cass, murdered 12 years ago. The killer, never found. Cole Cavanaugh returns from his latest fight, as a Champion in Ultimate Fighting, to confront painful memories,and continue searching with his brothers for any lead to the killer of their sister.
Cole Cavanaugh, handsome,sexy, tatted, hot, Stetson- wearing fighter is irresistible. ( Did I mention hot and sexy? ) He is a loner and likes it that way. He lives in a hotel, never plans to settle or put roots down. Not like his brothers who fell in love after finding their perfect mates. Cole does not believe in love, and laughs at James and Deacon. He is a very successful fighter. He takes out every contender, and wins by picturing each opponent as the one who took his twin sister from him, using his anger to crush and win every fight. He is haunted, will not be free until he discovers the villain.
Dr. Grace Hunter is a beautiful, smart, hometown gal that is a Veterinarian, and is looking for a steady relationship, never a bad boy. It's Black River forever. Her father, now in a nursing facility suffering from Dementia was the sheriff at the time of the murder. Grace has asked Cole to go through the boxes of files her father stored in the garage concerning the investigation, and working together perhaps they could gather some clues that were overlooked. Its a rocky beginning for Grace and Cole but a slow but potent chemistry begins. The foreplay between Cole and Grace is playful but heads in the direction of an eventual sexual explosion. Cole is snarky, cocky, funny and knows how to rile Grace up. Grace is kind and sweet but is able to match wits with him. She tells it like it is and is not a push over. They are adorable to watch, and extremely funny together.
The interactions between the brothers is humorous and loved filled. I love Belle the Beagle, maybe not as much as I love Cole though. If you like a cliffhanger BRASH by Laura Wright is made to order for you. Get in line to see what is next with the Cavanaugh Boys but quit pushing I was in line first. Great read!
Learn more about Brash
SUMMARY
The New York Times bestselling author of the Cavanaugh Brothers novels returns to the Cavanaugh's Texas Triple C ranch as the brothers confront the painful memories of their childhood and the truth about their sister's murder…
No matter how many fights UFC champion Cole Cavanaugh wins, he can't rid himself of the guilt of not having saved his twin sister's life. Now, not only is he facing his arch enemy in the ring, he's fighting to uncover the truth about Cass's death. But will winning both fights truly give him the retribution and absolution he seeks? Or does he need the healing power of love to finally move on with his life?
The mystery surrounding Cass's murder also haunts veterinarian Grace Hunter. Many believe that her father might hold the key to the truth. Unfortunately the ex- Sheriff's deteriorating mental state makes it impossible to separate fact from fiction. As Cole persuades Grace to help him unlock the elusive clues, her defenses weaken. She finds the Stetson-wearing fighter irresistible. But while the truth could free Cole's heart, it could very well end up shattering hers.
---
What do you think about this review?
Comments
No comments posted.

Registered users may leave comments.
Log in or register now!