"A couple is blindsided by lust that is really love."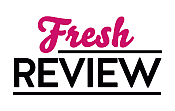 Reviewed by Annetta Sweetko
Posted March 28, 2015

Ethan Andrews makes a living in sales. He reads people well and knows how to tailor his pitch to fit what they want. His life is travel, city to city, hotel to hotel and he loves it ... until he meets Norah Silver. Now he wants to come home to this woman if he can only make her believe that the stars are perfectly aligned for them and it's not LUST ACTUALLY but love.
Norah Silver has a plan and it requires a lot of focus and dedication. She works sixty to eighty hours a week between two jobs. She loves what she does especially giving relationship advice that is based on the stars but also grounded in common sense and reality. She never expected to find a love connection of her own. Despite all her great advice to others can she listen to her heart and hear what it's telling her?
LUST ACTUALLY is a warm, heart touching contemporary short story by author Heather Long. In the beginning it felt like both Ethan and Norah were so career minded, or more so in habit of their jobs and plans, that love seemed to blindside them and they couldn't quite get a handle on it. Of course they figured it out and got the HEA expected and the way Ms. Long brought them around was realistic and believable. This is one of a twelve part series called Tempting Signs with each zodiac sign with this one for Aries. Each part is coming out during the month's sign, an intriguing idea and one I plan to keep an eye out for. Of course I will keep an eye peeled for anything that comes from Ms. Long's imagination as always.
SUMMARY
12 Authors. 12 Zodiac Signs. 1 Explosive Series. What seductive, contemporary romance will you find today? ARIES. Ethan Andrews makes his living reading people and tailoring his sales pitch to what they want. He lives his life on the road, traveling from city to city, hotel to hotel, and it all works for him until he meets Norah Silver—the woman he wants to come home to.
Norah Silver has a plan, one that requires focus and dedication. She's working sixty to eighty hours a week between her two jobs—one for money and the other for her passion. She thrives on giving solid relationship advice that may be based in the stars, but also grounded in reality. The last thing she expected was to find a sizzling love connection of her own.
Sparks fly when these two stubborn Aries launch into an impulsive relationship. Telling themselves lust is actually enough turns out to be a lie, but can these rams bend enough to recognize it or will their off the charts chemistry explode before they really get started?
---
What do you think about this review?
Comments
No comments posted.

Registered users may leave comments.
Log in or register now!