"An abandoned woman and her child find the forever love they lost."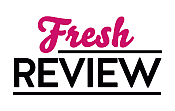 Reviewed by Kay Quintin
Posted March 27, 2015

Julia Stewart has been principal of the Lobster Cove High School in Mount Desert Island, Maine since her husband divorced her three years ago. Leaving her with a three-year-old daughter, Ava, her ex left for Thailand, breaking all ties with his daughter and Julia. Taking her now five-year-old daughter to the ER with a broken arm, the new doctor on staff alarms her with his questions concerning possible child abuse. Dr. Alex Campbell insists getting to the bottom of the incident with x-rays and calling in the social worker, only angering Julia with the accusations.
Later the details are revealed that the accident happened at her parents' house while her mother was caring for Ava. It soon becomes apparent that Dora Dawson is inflicted with Alzheimer's and her seventy-five year old husband Paul has been keeping this private, hindering his own health. Alex signs a contract for two years as the ER doctor in exchange for paying his medical school debt. He can't wait to get through his contract and return to San Diego where he isn't compelled to become involved with his patients once they are treated. A small community with no chance of privacy is not what he wants; at least not until he becomes completely involved with Julia. Falling in love with the little girl and her mother, isn't something he expected. Julia can't take a chance again of being abandoned by someone she loves and has no intention of ever leaving Lobster Cove again. Convincing Julia he truly wants to make his life in the small community isn't going to be easy when her confidence and trust has been so cruelly breached.
This story in the Lobster Cove series is a most delightful read. Complete with loving people of this small town and even with the emotional upheavals popping up, everyone is bound by the ties of caring for each other. I was captivated by the warmth and love found throughout the reading of this story. Now that I have read my first book from Jana Richards, I plan to add her to my "favorite author" list of reading as an amazing story teller.
SUMMARY
Dr. Alex Campbell has an agenda—finish his contract to provide medical services in Maine, pay off his medical school debt, and head back to his real life in San Diego. But when he meets Julia, all his carefully laid plans are put in jeopardy.
Julia Stewart, Lobster Cove's high school principal, swears she'll never let another man drag her away from the home she loves. Her aging parents need her, and the Cove is where she wants to raise her daughter. When her mother's illness brings her and the big city doctor closer together, panic sets in. Her marriage taught her men don't stay.
Can she put aside the heartaches of the past and trust Alex enough to accept the love he's offering? Or will her fear of abandonment mean she'll send him away forever?
Excerpt
"What did the x-ray find?" she asked.

"A spiral fracture of the right arm." He paused for a moment and took a deep breath as if trying to control his emotions. "I've seen this kind of injury before. A fracture like this can be the result of a fall, but it can also be an indication of child abuse. An arm as small as Ava's will break like a twig if it's twisted hard enough. I'm obligated to contact the authorities if I suspect abuse."

Julia stared at him in mute shock, her brain struggling to process his words, as if trying to translate some unintelligible language. The words child abuse rang in her ears. Finally she found her voice.

"You think someone deliberately hurt her?"

"Her injuries are consistent with abuse."

"I don't give a damn what they're consistent with. Ava has not been mistreated. My mother said she fell down the stairs, and if that's what she said, then that's what happened."

"I believe there's more to the story than a simple fall."

"If it comes down to believing you or believing my mother, I'm going with my mother."

"Perhaps you don't know your mother as well as you think you do."

Julia sucked in a breath and stared into Dr. Campbell's dark, accusing eyes. The idea that her mother would hurt Ava was ridiculous. She adored Ava, would do anything for her…

She blinked and looked away, remembering an incident the other day. She'd heard her yelling at Ava about the milk she'd spilled on the kitchen floor, making such a huge deal of it that Ava had cried. It had struck her as strange, since she couldn't remember her mother yelling at anyone, ever. She wasn't as patient as she used to be. And how did she explain her strange phone call telling her Ava had been hurt? Of course she'd been upset, but her mother had been nearly incoherent with distress. Was something going on she wasn't aware of? She was seventy-one now. Maybe looking after a rambunctious five- year-old was too much for her.

No. She shook her head to reject the disloyal thought. Dr. Campbell was the one who was wrong.

"I know my mother. She didn't do this. It was an accident."

"We'll soon find out. Sharon is questioning Ava now."

Julia stared at the door. "She'll be scared, all by herself."

"Sharon's very good at what she does. She has a way of making kids feel comfortable."

Julia turned on him, the anger and despair she'd been holding inside spilling out. "And you? Do you enjoy upsetting five-year-olds and turning families' lives upside down? Does it make you feel powerful to sic the authorities on us?"

"Look, Mrs. Stewart, I take no pleasure in bringing in the authorities. But I've seen child abuse, up close and personal, and I can tell you it's damn ugly. The things parents and caregivers are capable of doing to defenseless children…"

He stopped abruptly, his chest heaving. Closing his eyes, he averted his face and took a deep breath. When he turned back to her, his steely control was back in place. "So yeah, if I have even the smallest suspicion that a child has been abused, I'm going to ask questions. And I'm not going to apologize for it."
---
What do you think about this review?
Comments
No comments posted.

Registered users may leave comments.
Log in or register now!