"SALTY SANDY COVE ROMANCE"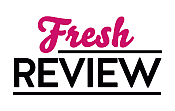 Reviewed by Patricia (Pat) Pascale
Posted March 25, 2015

Sandy Cove, CA is the locale for this fun in the sun breezy romance. Lia McCabe is a marketing manager working eighty hours a week, promotion bound for a job in Paris, which is her dream. She is ambitious, optimistic, an overachiever, always helping her friends.
When her good friend, Drew, has a serious motorcycle accident that puts him in a wheelchair, he needs help to keep his whale watching business afloat. Lia has been working with him on expanding his business, selling tickets for excursions over the next six weeks. They need a captain for The Duke and they need him fast. Drew tells Lia his estranged brother, Evan, has just sailed into Slip 92 at the marina but did not think he would help his brother. There are hard feelings between them but Lia is frantic and heads over to Slip 92 to beg for his help.
Evan is a brooding boat captain that likes being alone. He swore off people two years ago, especially women and has been hiding away sailing around the world. He has a tragic past, losing his wife and five year old son in a freak shooting. Evan is an ex- U.S.Coast Guard, a Naturalist, and an Environmentalist. When Lia shows up at his boat and asks him to help Drew, Evan refuses and wants Lia gone. He is curt, cold and unwilling to become involved.
Lia persists and will not take No for an answer. She keeps talking and trying to persuade. A noticeable thaw when she mentioned the name of his brother's boat. It is THE DUKE. Evan tells Lia the boat was named for his son, who died. Luke the Duke was his nickname. Evan decides he will captain the boat for a week. Her constant smiling annoys Evan and he snarkily calls her "Cinderella" and the name sticks.
TEN GOOD REASONS is a lovely book with whale watching as an interesting sub-plot Observing the water giants with amazing descriptions, Lia on the microphone describing them, the Blue whales, grey whales, mothers and calves and a herd of nearly a thousand dolphins that follows the boat and caught the waves on each side of the boat had the passengers in awe.
LIA is sweet, sunny, always smiling and has an-almost- boy- friend who just left for Bora Bora. She is a serial bridesmaid, presently ready with three blue bridesmaids gowns. She just needs the perfect shoes! She is attracted to the dark, handsome, pirate looking Evan and he can't resist his "Cinderella". Fun to watch their mutual attraction turn into a smoldering love affair.
Lauren Christopher, a fresh new voice, writes with a warm, charming manner. Her plots bubble with high emotion, and lots of humor. Here are my ten good reasons you will love this book.
1. Evan is smoking hot. 2. He has soulful eyes. 3. Trim waist and muscled back. 4. Perfect overall tan. 5. Dimples. 6. Full velvety lips. 7. He loves animals. 8. A perfect gentleman. 9. Chiseled cheeks, long, lush, full. eyelashes. 10. Sexy, with all the right equipment. Did I mention Smoking hot?
Praise for Lauren Christopher and I can not wait to return to Sandy Cove for the next in her triology.
SUMMARY
In the latest Sandy Cove romance from the author of The Red Bikini, ten good reasons aren't enough to keep Lia and Evan apart-
With a crazy eighty-hour-a-week job, an almost-boyfriend who's left her for Bora Bora, and way too many terrible bridesmaid dresses in her future, Lia McCabe needs a change of pace before the imminent crush of the big 3-0. First up, Lia is determined to help make sure her friend Drew's whale-watching business takes off. But when an accident leaves him unable to man the boat, Lia's only option is to convince Drew's brooding, sexy brother to captain the ship (and save her butt). For the last two years, Evan Betancourt has been sailing around the world to avoid the ghosts of his past. But when he pulls into Sandy Cove for a brief stop, Lia makes him an offer she won't let him refuse. And as these two opposites figure out how to work together, the murky waters between denial and attraction are creeping up fast.
---
What do you think about this review?
Comments
No comments posted.

Registered users may leave comments.
Log in or register now!