"Shakespearean Overtones and Plenty of Sexy Highlanders!"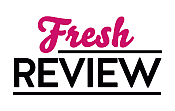 Reviewed by Miranda Owen
Posted March 10, 2015

MAD, BAD, AND DANGEROUS IN PLAID is Book 3 in Suzanne Enoch's Scandalous Highlanders series. I think this is a series that should be read in the proper sequence, in order to get the lay of the land and a better understanding of the players in MAD, BAD, AND DANGEROUS IN PLAID. Events from previous books impact what happens in this installment.
This story starts out with a common and easy to relate to scenario—a guy finally gets interested in a girl as soon as she starts to get over him. However, nothing in this superbly crafted highlands romance by Suzanne Enoch is really that simple. A lot of the complications and obstacles that Lachlan and Winnie face in MAD, BAD, AND DANGEROUS IN PLAID are of their own making.
Up until recently, Rowena, better known as Winnie, had been in love with Lachlan since she was a young girl, and Lachlan viewed Winnie as the young sister of his friends. Then she returns from a successful Season in London and Lachlan can't help but see Winnie as a very desirable woman.
I like how Suzanne Enoch does a great job of having them realize that both ways of thinking about each other were skewed. It's not that they have a magical change of heart, but rather a radical change in perspective based on current circumstances. Winnie is not the infatuated young girl Lachlan knew in the past and Lachlan is not the idealized figure that Winnie had thought he was.
In addition to the game-changing realizations the main characters have about their personal lives, MAD, BAD, AND DANGEROUS IN PLAID has quite a few hidden villains to inject a little danger and suspense into the romance. I think these elements of danger are thrilling and enhance, rather than distract from, the romance. These moments of unexpected peril showcase Winnie's inner strength as well as drive home how important Lachan is to her. I also love how this story focuses on what a tight bond Winnie has with her family. Ranulf may seem to have plans that run contrary to hers, but the father-like relationship he has with her is beautiful and the love really shines through.
MAD, BAD, AND DANGEROUS IN PLAID has Shakespearean overtones and plenty of sexy highlanders. This book by Suzanne Enoch has intriguing characters, spell-binding storytelling, and lots of steam. This is yet another book in the Scandalous Highlanders series which I am captivated by the enigmatic George Gerdens- Daily—I hope a book about him is in the future. I eagerly await the next book in this exciting series by Suzanne Enoch.
SUMMARY
She used to be mad about him.
In Mad, Bad, and Dangerous in Plaid by New York Times bestselling author Suzanne Enoch, high-spirited Rowena MacLawry has come to the Highlands after a spectacularly successful debut Season in London, and has made it painfully clear that she's outgrown her girlhood obsession with Lachlan MacTier. That's just fine with him, as he never had any intention of marrying the lass anyway! Yet how can he ignore the fact that the once rough and tumble Winnie has become a very fashionable—and incredibly desirable—young woman…
And now he's got it bad…
Brawny, rugged Lachlan is nothing like the aristocratic English gentlemen who pursued Winnie—with a passion—in London. Three months away was more than enough to show her a world infinitely more glamorous than the untamed Scottish Highlands—and her beloved childhood crush. But now that she's decided to find a prospective husband with a bit more polish, could Lachlan finally appreciate her charms? And is it remotely possible to ignore the wild attraction she feels for him?
---
What do you think about this review?
Comments
No comments posted.

Registered users may leave comments.
Log in or register now!