"Have a problem....ask a neighbor to help"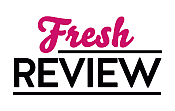 Reviewed by Sharon Salituro
Posted March 4, 2015

Romance Series | Romance Contemporary
Charlotte is running a business out of her home. Charlotte does a lot of baking in hopes to raise enough money to open her own shop.
Max is one of the town's deputies. He thinks that he has his life all figured out until out of the blue his ex drops off a little girl Zuzu. Max had no idea that he had a child and wants nothing to do with her. However, her mother has a different idea and takes off leaving Zuzu behind.
Max has no idea what to do with her and asks Charlotte to babysit her so he can go to work. Charlotte has too much on her plate to watch a little girl, but does it anyway.
Shirley McCoy wrote an inspirational book. I really enjoyed the way that she makes two almost complete strangers come together to care for this little girl. McCoy shows that even though this child is not yours, you can still give her all the love that a child deserves. Both main characters have different ideas on what is good for a child, but they come to realize that if you combine your ideas it is a win win for all.
In THE COTTAGE ON THE CORNER Shirley McCoy gives you the insight of how living in a small town works. Friends help friends and come together no matter what the problem is. I have always wanted to live in a small town and after reading this book, I really want to live in one. Even though I don't I do have several close friends that would help me out no matter what the problem is
THE COTTAGE ON THE CORNER is a great quick read and I am looking forward to the next one in this series.
SUMMARY
In Apple Valley, Washington, true friends are never far, neighbors can help heal the loneliest hearts--and longed-for dreams can unexpectedly become real . . .
Charlotte Garrison's second chance is falling into place just like she's carefully planned. A few more sales of her heavenly sweets and she'll be able to turn the empty shop on Main Street into her own bakery--a plan much more sensible than ever again risking her heart. But when a rambunctious three-year-old girl lands on town deputy Max Stanford's doorstep, Charlotte finds helping the good-looking deputy care for her is sparking the most impossible dreams . . .
Max has never been much for settling down. But while he finds out if little Zuzu is really his daughter, Charlotte's warmth and caring makes him want to prove he's worthy of her trust. And as they struggle to come to terms with their pasts, Max will do whatever it takes to show Charlotte home is where dreams come true--and he and Zuzu are all the love and home she'll ever need.
---
What do you think about this review?
Comments
No comments posted.

Registered users may leave comments.
Log in or register now!