"She might be a lone wolf but he's determined to be her mate."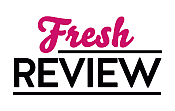 Reviewed by Annetta Sweetko
Posted March 4, 2015

Romance Paranormal | Romance Contemporary
Salvatore Esposito arrives in Willow Bend with plans of finding his errant sister and returning her to Italy, he has no idea his world is about to be rocked and not by just a ROGUE WOLF. He doesn't understand the American way these wolves live, women are to be protected not the protectors and wolves need pack ... why would they force some of their own to live separated from what they need. It didn't make sense but he would soon learn what it takes to win the Enforcer.
Margo Montgomery is an Enforcer, a wolf shifter who isn't really a part of any pack, but under the laws of the Enforcers. Their job is to monitor lone wolves and lately she has been investigating a number of missing wolves from different packs. The last thing she needs it to play babysitter to some foreign Alpha. Especially one who makes her tingle and feel things that are forbidden to her. If she's lucky she will survive this man's presence and find the missing wolves ... but will her heart make it.
ROGUE WOLF is a fast paced, intriguing look into the world of shifters. Salvatore is old world a bit stodgy and Margo is very much new world and on top of that a lone wolf and Enforcer. How is it possible that these two could be mates? In author Heather Long's vivid and fun imagination it's very easy.
The dynamic between rogues, lone, pack and enforcer is very interesting and different from other paranormal books. I love this world and the "people" that inhabit it and truthfully my heart went out to Salvatore over the decision he had to make in the end. I must say that Ms. Long always throws in some kind of twist in her stories that come out of left field or in this case from the beginning, but then I love a surprise.
ROGUE WOLF is a great story with some very interesting characters with the additional fun of getting to know pack members and/or enforcers better. I can't wait for the next look into Willow Bend or whatever Ms. Long wants to send readers way.
SUMMARY
Salvatore Esposito's arrival in Willow Bend promises potential problems for the North American packs. The Italian Alpha's hunt for his missing sister has dared him to cross an ocean and venture into unfriendly territory.
Margo Montgomery's return to pack lands threatens the fragile peace. An enforcer, she monitors the lone wolves and is investigating a sudden rash of missing wolves from multiple territories. Ordered to escort the Salvatore to Willow Bend, she's not thrilled. There's bad blood between she and the current Alpha of Willow Bend, but they soon discover a new danger—a lone wolf gone rogue.
Now Margo will tackle the hunt for that rogue—a hunt made all the more dangerous by Salvatore's insistence on joining her, because it becomes readily apparent the rogue they hunt isn't alone—he's forming a pack and took Salvatore's sister as his mate.
---
What do you think about this review?
Comments
No comments posted.

Registered users may leave comments.
Log in or register now!