"She is just what he wasn't looking for."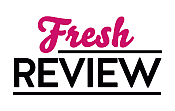 Reviewed by Annetta Sweetko
Posted February 23, 2015

Ryker Grey is a pack Enforcer for the Black Hills Wolves, he is use to being on the outside looking in. It was the only way he could survive under the old Alpha. The new Alpha, Drew, is bringing back the life long missing to the pack but Ryker remains wary and vigilant. He has no idea that he is about to find our WHAT A WOLF WANTS he can have.
Saja Lyons has spent years studying cultures, but never feeling as if she belongs. Now on a three months cross country road trip she has enjoyed it all until her car breaks down on a stretch of deserted road in the middle of nowhere South Dakota
The only reason he approached Saja is to help her and get her away from Los Lobos as quickly as possible. For the safety of the pack. But something about this human woman arouses much more than the hunter instinct, the protective instinct ... she arouses him ... period. What if the best thing to ever happen to him is a danger to his pack? What will this enforcer ... trained to kill and protect do ... if his heart is threatened?
WHAT A WOLF WANTS is an incredible, though way too short, read. I felt for Ryker because of his blood oath to the former Alpha he had separated himself from the pack as much as possible leaving this wolf isolated and lonely. Then in comes Saja adorable but a little odd and he slowly comes to life despite trying to keep his distance. You have to admire the way author Heather Long throws the readers into the relationship dance with all the surprises that follow their meeting. I found myself laughing out loud a number of times mostly at Saja's monologue about what was happening to her. This is book two of the Black Hills Wolves series (Wolf's Return by Rebecca Royce was the first) but it is a stand alone book with enough background information so you won't feel lost. Ms. Long never disappoints ... her characters have depth; enough twists and turns to keep you glued to the pages, and the sex ... hot and steamy. I can't wait for the next book to come from her vivid imagination.
SUMMARY
He runs alone...
Ryker Grey is used to being on the outside looking in. For more than fifty years, he has worked as Pack Enforcer for the Black Hills Wolves, rising to his rank swiftly. Compelled by duty and devotion to his people, he fought to keep them protected from within and without—earning a few enemies and fewer friends. Drew's return has sparked healing in the fraying pack, but Ryker remains vigilant.
She needs a place to call her own...
Saja Lyons has spent her life studying cultures, but never really being a part of them. Completing a double specialty in psychology and sociology, she decides to take the three months after her graduation to find herself on a cross-country drive. She embraces the nomadic road trip until her car breaks down on a deserted stretch of road in the middle of nowhere South Dakota.
Two lonely lives collide in the cold...
Ryker catches Saja's scent from a mile away, loneliness edged in fear, frustration, and utter femininity. He approaches her in order to lend her a hand and get her out of the pack's way...the sooner she's gone from Los Lobos, the safer the pack will be. When their gazes meet, her playful hostility arouses the hunter in him, and for the first time in fifty years, the enforcer tastes what it's like to not be alone...
But what if the best thing that ever happened to him is a danger to the Black Hills Wolves?
---
What do you think about this review?
Comments
No comments posted.

Registered users may leave comments.
Log in or register now!