"Murder, mayhem, romance and a foster home full of kids just don't mix!"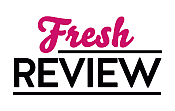 Reviewed by Viki Ferrell
Posted February 23, 2015

Two people are dead, two others are wounded and the killer is still on the loose. Cassie Danvers is beside herself with worry over the eight children in her charge at All Our Kids, a foster home outside Washington, DC where she is the house mother. The killer walks right into the house with a police officer sitting at the kitchen table, yet he escapes the Capitol City K-9 Unit's best men, women and dogs. Captain Gavin McCord declares that he will keep Cassie and her kids safe, find this killer and bring him to justice.
One of the children at the home saw the killing of a congressman's son that took place right next door to the foster home, yet he is not willing to talk to anyone. Neither Cassie nor Gavin can get a peep out of little Tommy, but they both understand completely, having been foster children themselves. Cassie and Gavin team up to find this killer. But is there another kind of teaming up that is going on here too?
Shirlee McCoy captures your attention from the opening pages with an intriguing scene of Cassie running for her life through the woods . . . running from a killer. The plot moves a mile a minute with one chase or firefight after the other. Cassie and Gavin are very strong characters, surrounded by supporting characters of frightened children, trained police professionals and working dogs. PROTECTION DETAIL is a story about moving forward with your life, no matter what life brings. You can never go back and do it over again. Ms. McCoy pens this first book in a new series by Harlequin that will feature various authors continuing with this story. The Capitol K-9 Unit series opens with a real winner, and I can't wait to read the next installments!
SUMMARY
LAWMAN ON A MISSION
After a prominent senator's son is murdered, Capitol K-9 Unit captain Gavin McCord wants answers. The senator was a mentor to Gavin, and he'll stop at nothing to bring the killer to justice. With his team of elite K-9 cops and his loyal dog, Glory, at his side, Gavin discovers that a child at Cassie Danvers's nearby foster home may have witnessed the murder. He's drawn to the determined and beautiful woman, but she doesn't want him interviewing her traumatized charges. Yet trusting Gavin is the only way to stay one step ahead of the deadly gunman when Cassie becomes a target.
Capitol K-9 Unit: These lawmen solve the toughest cases with the help of their brave canine partners
---
What do you think about this review?
Comments
No comments posted.

Registered users may leave comments.
Log in or register now!