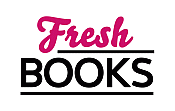 Spring for these books in March
"A Love Worth Travelling to Hell and Back...THE THREE FATES OF RYAN LOVE Is in One Word - Amazing!"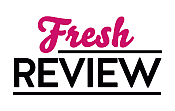 Reviewed by Kay Quintin
Posted February 3, 2015

After he finishes his nightly run, Ryan Love and his shepherd, Brandy, hear a scream and find a naked woman huddled in the darkness of the alcove near his back door. This is the beginning of his nightmare because the woman calling herself Sabelle, urges him frantically to grab his things and leave the building immediately, or he will otherwise die.
Being told that Sabelle has come from "Beyond" to save him, Ryan is ever skeptical, but after the bar he owns with his sisters, Roxanne and Ruby, along with other businesses surrounding his property, are blown up from a suspicious gas leak and the thunderous roaring from a horrendous electrical storm seems focused entirely on Ryan and Sabelle, Ryan has no choice but to trust this alluring stranger.
Sabelle, "Snow", escaped from the Sisters who rule Beyond; her only goal is to save the man she has followed since his childhood...Ryan. Aisa, the powerful controller of the Beyond is furious and will do anything and everything to get Sabelle back, even if it means killing everyone left in Ryan's family if he doesn't convince Sabelle to return. But as Ryan and Snow's passion grows into something more, they will have to fight with all they have to save their lives.
THE THREE FATES OF RYAN LOVE, the second book featuring the Love siblings, will absolutely grab your attention on the very first page. Page one will leave you spell bound and you must read the rest. THE THREE FATES OF RYAN LOVE will throw you into a world of mythical proportions with Gods, demons, and seers like you've never dreamed possible. Erin Quinn certainly knows how to weave a story, both visually striking and with an exciting layer of mystery. I was completely enthralled as the characters struggle through the bowels of hell. THE THREE FATES OF RYAN LOVE by Erin Quinn is definitely a "do not miss" for anyone wanting a creative and action-packed story with a heart-warming romantic side. In one word - Amazing!
SUMMARY
Two star-crossed souls discover that their fates are intertwined—for better or worse—in the second book in the Beyond series of paranormal romances that began with The Five Deaths of Roxanne Love.

Ryan Love's life is about to go up in flames—literally—when a mystical being named Sabelle appears, claiming to be from the Beyond—the realm of heaven, hell, and mysteries both awesome and terrifying. As Ryan's family business and home are destroyed in a freak explosion, Sabelle saves him just in time. So why does Ryan feel like she's the one who needs saving? He wants to resist this dangerous attraction, but how can he fight a fate this tempting?

Sabelle is a powerful oracle who has broken the laws of the Beyond to save Ryan's life, but once she meets Ryan, everything changes. Ryan steals her heart and awakens her passions, making her long to be human. But corruption is seeping out of the Beyond and Sabelle must choose between saving the fate of mankind and following her heart. Is she Ryan's fate or the destiny he won't survive?
---
What do you think about this review?
Comments
No comments posted.

Registered users may leave comments.
Log in or register now!