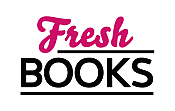 Close out December with great reads
"A tough DSS agent and a homespun woman know how to turn up the heat in frigid New England."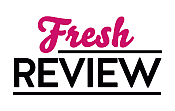 Reviewed by Kay Quintin
Posted January 31, 2015

Heather Sloan and her family reside in the small town of Knights Bridge, Massachusetts. Heather works for her family's business, Sloan & Sons, and currently overseeing renovations on Vic Scarlatti's home overlooking Echo Lake. Vic is a retired diplomat and having difficulty adjusting. Being the only girl with five brothers, Heather feels more at home with a hammer in her hands than a skillet in the kitchen.
Vic calls in Brody Hancock, a man with Diplomatic Security Service, (DSS) and installed him in the guesthouse to investigate unusual things happening in and around Vic's home. Brody was a resident as a teen of Knights Bridge and left following a fight with the Sloan brothers involving pumpkins. Prior to retiring, Vic hired Adrienne Portale to house sit for him and, being a wine expert, to design his newly proposed wine cellar. Gutsy and independent Heather takes an immediate interest in the buffy Brody, which is definitely reciprocated. Working on the renovations as Brody is investigating the "incidents", their getting involved is a given. Not that anything can get past the gossips in town and Heather's protective brothers. As issues develop and Vic learns of a deep secret hidden for years, Brody is nearing the end of his visit but reluctant at leaving Heather. Can their lives, consisting of entirely different life styles, meld together and allow them to make a lifetime commitment?
ECHO LAKE is definitely my kind of read. This fourth book in the Swift River Valley series is one of the best I have had the pleasure of reading in quite a while. I can't wait to read the first three. But will a tough DSS agent and a homespun woman be able to mesh their lives together?
Filled with romance, mystery and action ECHO LAKE is a compelling novel that is sure to capture your complete attention. This is a difficult novel to put down until that very last page is read. I whole-heartedly recommend EHCO LAKE to anyone who wants to carry that fulfilled and warm feeling with you when the last page is turned.
SUMMARY
In snowy Swift River Valley, unexpected romance is just around the corner…

Heather Sloan has landed her dream job—the renovation of Vic Scarlatti's stately 1912 country home overlooking the icy waters of Echo Lake in Knights Bridge, Massachusetts. It's the perfect project for the family business, but for once, Heather is in charge.

Diplomatic Security Service agent Brody Hancock left Knights Bridge at eighteen, a few steps ahead of arrest and the wrath of Heather's older brothers. Though Brody had never planned to return, Vic, a retired diplomat and friend, needs his help.

Staying at Vic's guest house makes it impossible to avoid running into a Sloan at every turn—especially Heather. Seeing her again has affected Brody more than he wants to admit. But Heather is wary of Brody's sudden interest in her, and she suspects there's more to his homecoming than he's letting on….

Set against the scenic backdrop of a New England winter, Echo Lake is a captivating tale of family, friends and the possibility of new love
---
What do you think about this review?
Comments
No comments posted.

Registered users may leave comments.
Log in or register now!