"After so many years in hiding, an ex-spy's return upsets old enemies while he acquires new ones."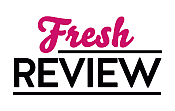 Reviewed by Tanzey Cutter
Posted January 27, 2015

Ex-spy Thomas Bettany left the British Intelligence Agency years ago after devoting decades of his life to undercover work. Not long after, his wife died and his son, Liam, blamed him for her death.
Estranged from Liam, Tom has drifted around Europe working menial jobs and losing himself in regret. When he learns Liam has died after falling from his apartment balcony, Tom is compelled to return to London and learn the facts about his son's death.
Tom's investigation pings the radar of an assortment of unsavory characters he dealt with as a spy, as well as the powers-that-be at British Intelligence. The further he probes, the more he upsets everyone he meets. After so many years in hiding, his return is upsetting old enemies, as well as acquiring new ones. Will Tom be able to find out the truth behind his son's death while his own is in jeopardy?
Smartly written with biting British wit, NOBODY WALKS is another insightful thriller by Mick Herron. Fans of British spy novels will revel in the action-packed suspense as the intricate plot runs its winding course.
SUMMARY
Set in the same fictional London as his CWA Gold Dagger Award-winning Slough House series, Mick Herron now introduces Tom Bettany, an ex-spook with a violent past and only one thing to live for: Avenging his son's death.
Tom Bettany is working at a meat processing plant in France when he gets a voicemail from an Englishwoman he doesn't know telling him that his estranged 26-year-old son is dead—Liam Bettany fell from his London balcony, where he was smoking dope. Now for the first time since he cut all ties years ago, Bettany returns home to London to find out the truth about his son's death. Maybe it's the guilt he feels about losing touch with his son that's gnawing at him, or maybe he's actually put his finger on a labyrinthine plot, but either way he'll get to the bottom of the tragedy, no matter whose feathers he has to ruffle. But more than a few people are interested to hear Bettany is back in town, from incarcerated mob bosses to those in the highest echelons of MI5. He might have thought he'd left it all behind when he first skipped town, but nobody really just walks away.
---
What do you think about this review?
Comments
No comments posted.

Registered users may leave comments.
Log in or register now!