"Can Love Be Found Back At Home?"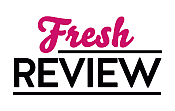 Reviewed by Susan Dyer
Posted January 24, 2015

Rita Jensen is living the perfect life. She has been a hairdresser at an upscale boutique in Beverly Hills CA for the past seven years. She has two great roommates and she couldn't be happier. That is, until the day her dad calls to inform her that her mother has had a stroke. Her dad tells her she is needed at home and of course, she doesn't think twice about what she has to do. Within hours she is on a plane and flying back to Chicago.
Much to her surprise, Rita is greeted at O'Hare Airport by an old school friend, Johnny Hollister. Her brother asked him to pick her up. LOVE GENTLY FALLING is an uplifting tale of love, family, and courage. Once she is back, Rita goes to check on things at her mother's hair salon and can't believe how run down it looks. Well, she now is on a mission to fix the place up. She gets lots of help from Johnny and her friends. When she finds out that Johnny is a janitor she kind of puts her nose up at him. When a doctor does the same thing to her when he finds out she is a hair dresser, she learns a valuable lesson. How could she be so shallow?
I've never read a Melody Carlson novel before, but LOVE GENTLY FALLING has made me want to read more of Ms. Carlson's words. I was instantly pulled in to the story and found myself cheering on Rita and all she was trying to accomplish. The loving relationship Rita has with her parents pulls at your heart strings. Rita has quite the walk down memory lane when she finds out that the old skating rink is going to be reopening soon. She also remembers other things from her past and now that she is back home, they don't seem that important anymore.
The characters in LOVE GENTLY FALLING are very real and believable and before you know it, they seem like your old friends. I like that as the story progresses, Rita slowly but surely changes her thinking from focusing on worldly and material things to appreciating relationships and lovingly helping others. Melody Carlson sure knows how to pull you into a story and never lets you go until the very last page. I'm excited to have found a new author that writes exactly what this avid reader loves to get lost in for an afternoon. My only complaint is that I finished the story. I could have kept on reading about Rita and Johnny for another two hundred pages.
SUMMARY
Rita Jansen is living her dream as a hairstylist in Hollywood when her father calls with news that her mother has suffered a stroke. When she gets home to Chicago, Rita finds her mother is healing but facing a long recovery. Worse, without being able to run their family-owned salon, her mother could lose the business. Rita decides to help, but she only has until Valentine's Day to come up with a plan.
As Rita takes her mother's place at work, the nearby skating rink she loved as a child brings back fond memories. Rita also finds herself renewing friendships with her childhood best friend, Marley, as well as her classmate Johnny. Although they now lead such seemingly different lives, Rita is surprised by how well she and Johnny connect and how far he will go to help her. Though Rita believes Johnny is only being kind, with romance kindling in the air and on the ice, their friendship may just fall into something more.
---
What do you think about this review?
Comments
No comments posted.

Registered users may leave comments.
Log in or register now!