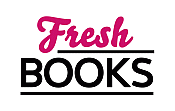 Summer reads begin in June!
"A Superbly Written Swashbuckling Romance!"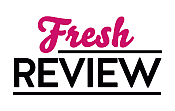 Reviewed by Monique Daoust
Posted January 17, 2015

Marlowe is a pickpocket with the Covent Garden Cubs, a gang of young thieves, and she sometimes dreams of a girl named Elizabeth, although she recalls no one of that name. One day, a well-dressed man accosts Marlowe on the street and calls her Elizabeth. The man, Sir Brook, is an investigator who was hired to find Lady Elizabeth Grafton, who was kidnapped 15 years ago, and he seems to think Marlowe is that girl. Then Sir Brook takes her forcibly and brings her home to his brother Maxwell Derring, the Earl of Dane, who goes by Dane. Dane will have to keep an eye on Marlowe while his brother attends to his business.
EARLS JUST WANT TO HAVE FUN is the first book in Shana Galen's highly anticipated new series Covent Garden, and it is a winner! Marlowe is a fascinating character: spunky, tough, practical, and uncouth; she is a striking contrast to Dane, who is the perfect gentleman, impeccable of manner and dress, and the epitome of honesty. Marlowe's appalling table manners are a source of constant embarrassment to Dane, and of great amusement for the reader. They are one of the most entertaining couples I have ever come across. At the beginning, Pygmalion comes to mind because of the set-up, but it's not quite the case as it subtly enlightens the reader as to the era's living conditions for the rich and the poor, as well as entertains. As time goes by, Dane and Marlowe realise they are attracted to each other in spite of their seemingly insurmountable differences, but they begin to understand each other, and the romance slowly builds.
Shana Galen likes her romance with more than a dash of action, and EARLS JUST WANT TO HAVE FUN gives us plenty of both. Shana Galen is always a splendid writer, but she shines brighter than ever in EARLS JUST WANT TO HAVE FUN: Ms. Galen's accuracy of language is nothing short of stunning, her prose is luminous and lush, and her meticulous attention to detail enhances an already smashing story: EARLS JUST WANT TO HAVE FUN is not to be missed!
SUMMARY
His heart may be the last thing she ever steals...
Marlowe is a pickpocket, a housebreaker-and a better actress than any professional on the stage. She runs with the Covent Garden Cubs, a gang of thieves living in the slums of London's Seven Dials. It's a fierce life, and Marlowe has a hard outer shell. But when she's alone, she allows herself to think of a time before-a dimly remembered life when she was called Elizabeth.
Maxwell, Lord Dane, is intrigued when his brother, a hired investigator, ropes him into his investigation of the fiercely beautiful hellion. He teaches her to navigate the social morass of the ton, but Marlowe will not escape so easily. Instead, Dane is drawn into her dangerous world, where the student becomes the teacher and love is the greatest risk of all.
---
What do you think about this review?
Comments
No comments posted.

Registered users may leave comments.
Log in or register now!