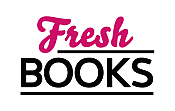 Books to enjoy in May! Let your reading blosson!
"When devastating secrets are revealed, will their new love be able to survive?"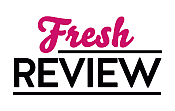 Reviewed by Linda Green
Posted January 10, 2015

It's 1825 and Sir Richard Kenworthy needs a wife. Fast. He must get married within two weeks to save Maycliffe, his home, so falling in love is out of the question. Attending the Smythe-Smith family musicale, Richard doesn't have much hope. Not only are the single ladies woefully tone deaf when it comes to their musical skills, but none seem to meet his requirements. Richard is desperate to find a wife but he has a few necessary stipulations - cannot be spoiled, must be intelligent, cannot be from his home in Yorkshire, cannot be rich, and most importantly must value one's family. With this in mind Richard spies Iris Smythe-Smith in the background, playing the cello. After being introduced and a few outings, Richard decides that she has everything he needs, and that he actually enjoyed her company. Iris is flattered by Richard but is suspicious as to why he would choose to single her out as she feels she is no great beauty, and she does not have a large dowry.
One week later, Richard proposes and, as he had predicted, Iris required more time to get to know him. Time is the one thing he cannot give her, so he kisses her as her Aunt Charlotte enters the room. Iris' father determines they should marry the next week and Richard has got what he desires, but looking at Iris, who is visibly upset, he feels no triumph. He never wanted to upset her but he has to save his family.
In no time Iris finds herself married, in name at least, and on her way to the Maycliffe household. She is very confused with their relationship. She is attracted to Richard, and enjoys the time they spend together, but cannot understand why he so obviously avoids their marriage bed, and why he orchestrated that kiss so they would be forced to marry quickly. Expecting to meet Richard's two sisters, Fleur and Marie-Claire, she is surprised to find they won't return to Maycliffe for a week. Richard is relieved as it means he has one weeks reprieve from having to tell Iris the horrible truth. He does not want her to hate him, and he believes she will, especially now that he desires her so much. As the week passes and their passion grows for each other, Richard still holds himself back from Iris, which hurts her deeply as she is falling in love with him. Iris knows he is hiding something but cannot figure it out. When Richard's secrets are revealed will he be able to convince Iris that he has fallen deeply in love with her, and that he needs her so desperately? Or is it too late to save their marriage and their family?
THE SECRETS OF SIR RICHARD KENWORTHY by Julia Quinn is a masterpiece of Regency romance. The characters jump off the page and, as a reader, we are instantly attached to Sir Richard and Iris. As the plot progresses we see Richard struggle with his secrets and Iris try to understand the man that she loves, and I found myself willing him to tell her everything. The connection between the couple is electrifying - and Julia Quinn sure knows how to write a love scene! Iris is clever, caring, witty, vulnerable at times, yet strong when she needs to be, and that is why she is my favourite character. Sir Richard is honourable, handsome, caring, if a little misguided in his ways. THE SECRETS OF SIR RICHARD KENWORTHY by Julia Quinn is simply Regency romance at its finest.
SUMMARY
Sir Richard Kenworthy has less than a month to find a bride. He knows he can't be too picky, but when he sees Iris Smythe-Smith hiding behind her cello at her family's infamous musicale, he thinks he might have struck gold. She's the type of girl you don't notice until the second— or third—look, but there's something about her, something simmering under the surface, and he knows she's the one.
Iris Smythe–Smith is used to being underestimated. With her pale hair and quiet, sly wit she tends to blend into the background, and she likes it that way. So when Richard Kenworthy demands an introduction, she is suspicious. He flirts, he charms, he gives every impression of a man falling in love, but she can't quite believe it's all true. When his proposal of marriage turns into a compromising position that forces the issue, she can't help thinking that he's hiding something . . . even as her heart tells her to say yes.
---
What do you think about this review?
Comments
No comments posted.

Registered users may leave comments.
Log in or register now!