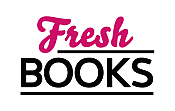 Books to enjoy in May! Let your reading blosson!
"A gentleman's pursuit of a wife for practical reasons turns to beautiful love"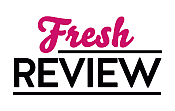 Reviewed by Make Kay
Posted January 10, 2015

THE SECRETS OF SIR RICHARD KENWORTHY (whew, that's a mouthful!) by Julia Quinn is book four of the Smythe- Smith Quartet (which is also a mouthful, but is so much fun to say, I enjoy saying it in my head for every one of her books this family is in). It is a fun and light historical romance. There's also an underlying mystery- the secret for which the book is titled. I had to sit on my hands firmly to keep myself from flipping forward in the book to find out the mystery of why Sir Richard is being the idiot that he is. There's a slow spooling out] of clues that allow the reader to figure it out a little before Sir Richard tells Iris, but I do love how Quinn draws out the tension and the suspense.
Sir Richard Kenworthy has two young sisters at home to whom he is acting as guardian. He travels from his Maycliffe Park estate in Yorkshire to London to quickly find a bride, because he has less than a month before he must be married. He finds Iris Smythe-Smith hiding behind her cello at her family's annual musicale and quickly determines that she meets all his criteria for a prospective bride. He woos her uncomfortably rapidly, proposes to her, and then finally places her in a compromising position to force the wedding.
Iris is understandably bewildered by Sir Richard's behavior, and Quinn does a great job of making the reader feel disquieted as well. A quiet, pale girl, Iris has hovered around the outskirts of the ton for years, and doesn't comprehend Sir Richard's avid pursuit of her. After obtaining Iris' hand in marriage, Sir Richard blows hot and cold, and the mystery deepens. I think Quinn does an amazing job of making Sir Richard a sympathetic character, even as we watch him act like a jerk often. As I learned what was driving his actions, I totally understand how a clueless male could act in such a way, thinking he is doing his loving best.
THE SECRETS OF SIR RICHARD KENWORTHY is another charming a delightful historical romance from Julia Quinn, who has long been on my favorite author list. Between Iris' wit, Sir Richard's chivalry, and the compelling mystery underlying the burgeoning romance, I happily devoured this book.
SUMMARY
Sir Richard Kenworthy has less than a month to find a bride. He knows he can't be too picky, but when he sees Iris Smythe-Smith hiding behind her cello at her family's infamous musicale, he thinks he might have struck gold. She's the type of girl you don't notice until the second— or third—look, but there's something about her, something simmering under the surface, and he knows she's the one.
Iris Smythe–Smith is used to being underestimated. With her pale hair and quiet, sly wit she tends to blend into the background, and she likes it that way. So when Richard Kenworthy demands an introduction, she is suspicious. He flirts, he charms, he gives every impression of a man falling in love, but she can't quite believe it's all true. When his proposal of marriage turns into a compromising position that forces the issue, she can't help thinking that he's hiding something . . . even as her heart tells her to say yes.
---
What do you think about this review?
Comments
No comments posted.

Registered users may leave comments.
Log in or register now!