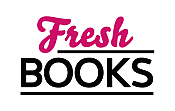 August reads to excite you
"Fantastic Storytelling, Superb Characters, Splendid Dialogue, and Plenty of Texas Sexiness!"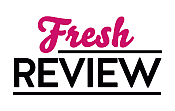 Reviewed by Monique Daoust
Posted January 1, 2015

Deputy Laney Briggs' cousin Wyatt, after being arrested with illegal guns, vanished while still on bail. Laney goes to Wyatt's trailer and to her delight, and dismay, her on-and-off boyfriend, sexy Texas Ranger Gunner Wilson is already on the premises. Laney and Gunner have a tumultuous relationship, both personal and professional; they can't keep their hands off each other, but they want to kill each other at times as well. Gunner is already on the case, and Pistol Rock being Laney's jurisdiction, they both will have to try to work together in order to find Wyatt. Wyatt's case gets more complicated every time they think they have hit upon something, and things spiral out of control as they discover Wyatt has his fingers in more than one pie, and has acquired very dangerous business partners!
PRETTY SHAMELESS is the latest instalment in the Deputy Laney Briggs series, and Jodi Linton strikes gold again! Gunner and Laney are the sexiest couple around, their chemistry is off the charts, and their relationship is, to put it mildly, never boring; they drive each other crazy in more ways than one. PRETTY SHAMELESS is technically Book two in this series, there are two novellas as well, but PRETTY SHAMELESS can easily be read as a standalone because enough background information is provided by the author but mostly for the following reasons: Jodi Linton is a wizard at character development, descriptions, and storytelling. From a mere passer-by to the leads, everyone is meticulously defined, colourful, and there are a lot of unforgettable eccentrics in Pistol Rock, Texas; no character is too small not to merit the full attention of the author. In Ms. Linton's books, Pistol Rock is a living, breathing small town: the smells, the places, the people, and the gossip; everything is there!
PRETTY SHAMELESS is fast-paced, very sexy and the Southern drawl is present in every written sentence. Ms. Linton possesses a unique and very distinctive voice; she reads like no one else around. Her writing style is effortless, fluid and easy; it doesn't even feel as if we're reading a book, but more as if we were Laney's confidant and part of her life. PRETTY SHAMELESS is a great suspense story with sizzling love scenes, irresistible characters, sparkling dialogues, priceless banter, and all-around fun. Jodi Linton can do no wrong!
SUMMARY
The only rules she follows are her own...
Wherever deputy Laney Briggs goes, trouble always follows behind--except when Laney is the trouble. Right now, Laney is on the hunt for her not-so-bright cousin, who is wanted for gun smuggling. But there's a sexy, hot-assed Texas Ranger on the same case, and Laney would bet her britches (and everything else she's wearing) that Gunner Wilson knows something she doesn't. It just requires a bit of sexy espionage...
Gunner knows all too well just how damned distracting Laney and her little red cowboy boots can be. The pure, unadulterated want between them has never been stronger-- and Gunner can't resist making her crazy. But even as she gives into every carnal craving for Gunner, Laney is determined to get her answers, one mind-meltingly hot night at a time. The only question is whether she'll be ready for the truth...
Excerpt
"Come on, Gunner. You can trust me," I purred, my voice sounding like a Hooters waitress laying the charm on thick to get a big fat tip.

I had one hand toying with the hem of his snug black T- shirt, my hips grinding into his Wranglers. The way that zipper fly was bulging against my thigh almost made me forget I was on the attack. "You can tell me. I've always been good at keeping secrets."

Gunner looked pained. "Again, it's privileged information, Laney." He leaned in closer, grazing his five o'clock shadow along my chin. "Damn you smell good," he said, sucking in some air. "Buy the lavender soap at the Piggly Mart again?"

I hooked my thumbs in his belt loops and tugged, pulling him into me. "Why are you all of a sudden acting so serious?"

He always did have a hard-on for the slutty-bimbo type. A low, throaty groan tore from his chest when he dipped his mouth toward mine. My lips parted, welcoming him home. I felt his tongue skim my teeth, and then he swallowed my moan with a hungry kiss. Aw hell, he tasted like homemade vanilla ice cream, a little too sweet, but so sinfully delicious.

Maybe I hadn't completely thought this through, because the way he was kissing me torched any comeback as a raging wildfire of pure undignified lust burst throughout my entire body. On a long, hard caress, he forced the tender embrace deeper and pulled my tongue into a tantalizing dance with his. Savoring the moment, he wrapped both arms tighter around my waist, and wasted no time to teach me each one of his smooth moves.

And damn, did I want to be schooled.

Gunner broke the body-aching kiss, and before I could say "more" his mouth touched my earlobe, and then he whispered, "Word has it that Wyatt might be in deep with Manny Sanchez."

"Manny Sanchez?" I asked, surprised.

"That's right."

He continued working his mouth along my neck, which might as well have been between my legs. I'd gone from bitch to horny in about five seconds flat.

I feathered my lips across his stubbled chin, inhaling the richness of his aftershave as I said softly, "Who'd have thought."
---
What do you think about this review?
Comments
No comments posted.

Registered users may leave comments.
Log in or register now!