"So many demands ... so little time to save those she loves."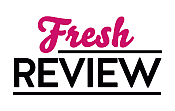 Reviewed by Annetta Sweetko
Posted December 31, 2014

Risa Jones, half werewolf, half Aedh, has to find the last key or everyone she loves will die. Then again this is the key to the final gate between hell and earth so everyone she loves still might be in danger. When DARKNESS FALLS what will be there and will she survive so many demands.
With her lover Ariel, a reaper and Mijai, by her side, they face the challenges forced upon them that began with her crazed father and the dangerous head of the vampire council and founder of the Directorate. Madeleine Hunter has given Risa an ultimatum: give her the last key or face losing all her loved ones. What started out as vengeance for her mother's murder has come to this and might be the end of her whole world.
DARKNESS FALLS completes the Dark Angels series with a fast and furious finale. Author Keri Arthur does urban fantasy like no other, and in the process giving those of us who would love to see Australia some day, a taste of it with every page. I will warn readers that you will need to set aside time for this book because you really will not want to put it down. It is a "24" hour book where it all takes place in that time period, because that's how much time Hunter gave her to get the key.
I love Risa, who came to life in Ms. Arthur's "Riley Jenson Guardian" series when she was a baby. This girl is strong, determined and very protective of those who mean the most to her. It is also in this book that we get another look at her" aunts and uncles" Riley, Quinn and Rhoan, who play a bigger part in this one. Through the series I wasn't sure if I really liked Ariel that much, but somehow the humor he found in things and the acceptance of the world he would now have to live in, gave me a feeling that he is just what Risa needs.
Though it is always sad to see the end of a series, I am sure Ms. Arthur will come up with something that we will love just as much as this one (and her other ones as well). If you are looking for a book that will keep you glued and at the same time take you away DARKNESS FALLS will do just that. This is in my TRA shelf with still a bit of room for more.
SUMMARY
THE FINAL BOOK IN THE NEW YORK TIMES BESTSELLING SERIES BY "ONE OF THE BEST URBAN FANTASY AUTHORS IN PRINT TODAY."—Darque Reviews
New York Times bestselling author Keri Arthur brings her Dark Angels series to a breathtaking conclusion as half-werewolf, half-Aedh Risa Jones treads a knife's edge between the salvation of the human race and its total annihilation.
The search for the last key to the gates of hell has begun, and half-werewolf, half-Aedh Risa Jones is in more danger than ever—and one misstep could prove ruinous. It's only a matter of time before Madeleine Hunter, the dangerous head of the vampire council, begins her hunt for complete domination. And for Risa, that comes with an alarming ultimatum: hand over the last key to Hunter or, one by one, her loved ones will die.
Now, it's a race against time for Risa to save those she loves, and to stop Hunter's apocalyptic plan to open the very gates of hell.
---
What do you think about this review?
Comments
No comments posted.

Registered users may leave comments.
Log in or register now!