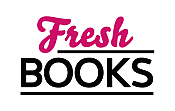 Best reads for September
"Dirt on Doggy Day Care Centers"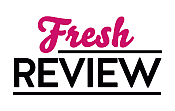 Reviewed by Patricia (Pat) Pascale
Posted December 8, 2014

Attention pet lovers, this one is for you. A cozy murder mystery that is light, amusing and rolls along to a surprising finale that you will enjoy. Josie Marcus, a mystery shopper has a new assignment. She must investigate three pet care centers to discover which one is eligible for the prestigious Certified Pet Care Center Designation. but murder raises its ugly head at one of them.
First stop is Uncle Bob's Doggy Day Camp, owned by St. Louis local quirky, Uncle Bob. He is popular from his TV commercial with his "talking" dog, Ralph, a labradoodle. When pudgy Uncle Bob, dressed in a clownish set of blue overalls, with a red flannel shirt, a white bone for a bow tie, asks Ralph the question, "How is life for the poor pups who don't go to Uncle Bob's Doggy Day Care?", Ralph answers "Woof". When Josie arrives, Uncle Bob personally gives her the tour of his facility. And what a place! A party room for birthdays, and bark mitzvahs. Grooming services include facials, full body massages, nail clipping and nail polish. Skin and hair treatments, an acupuncturist as well as a pet psychiatrist and pet psychic. Organic food and peanut butter birthday cakes. You name it, Uncle Bob has it. But Uncle Bob has secret, many secrets. He is mean and he hates dogs, and he has affairs, many affairs. He is found poisoned and his death attributed to azelia leaves ingested from his salad. Who is the killer?
Staff members hate him. His wife,Candice, estranged, no longer loves Bob but loves all of the pets. She is also aware Bob was having multiple affairs, having caught him red handed. Could it be Candice, as the woman scorned? Or was it Sharon Pancera, whose beloved dog Angel, received a kick from Uncle Bob, breaking the tiny dogs leg. Franklin Hyzy, the new friend of Josie's mom, Jane, and new employee at the Doggy Day Camp, who knew about little Angel, vowed to get even with Uncle Bob. A big cast of characters and a big cast for who done it?
Ms. Viets cooks up a tasty mystery with all the ingredients necessary to keep you guessing and turning pages. A DOG GONE MURDER is funny with a crew you will love. Veterinarian, Dr. Ted Scottsmeyer and Josie, newly married are sweet, growing strong together. Their teen daughter Amelia brings along the usual stresses dealing with her age, learning how to get on with Ted, her new stepfather , while caring for her two tabby cats Harry and Marmalade and Festus, a black lab. Jane, Josie's mom has a new tenant and friend, Franklin Hyzy, who gets sent to jail as the prime suspect in the murder.
A DOG GONE MURDER is an entertaining read especially the visits to three fantastic pet palaces out there for our pampered pets.....blueberry facial anyone?
.
SUMMARY
New in the national bestselling Josie Marcus, Mystery Shopper series, from the Agatha and Anthony Award-winning author of the Dead End Job Mystery series.
Mystery shopper Josie Marcus is getting the dirt on doggy day-care centers, and discovers that one dog-loving local celebrity is really bad to the bone.
Josie has been asked to investigate Uncle Bob's Doggy Day Camp, known for its commercials featuring Uncle Bob liking dogs so much that he acts like one. But Josie soon learns how Uncle Bob acts when the cameras are off. Her mother's new tenant, Franklin, who works for Uncle Bob, plans to quit after seeing the man's true nature. But before he gets the chance, Bob is murdered, and Franklin goes from the doghouse to the big house.
Now it's up to Josie to clear Franklin's name. Her investigation reveals that Bob was more of a dog than anyone knew—and had been kicked out of his house for bad behavior. As she digs up new clues, Josie will have to catch the killer quickly, before any more trouble is unleashed.
Includes Shopping Tips!
---
What do you think about this review?
Comments
1 comment posted.
Re: Dirt on Doggy Day Care Centers

From your lips to my publisher's ears, Peggy. I know people like to pamper their pets, but I wa surprised by the luxuries for dogs -- even massages and blueberry facials. Give me a dog's life!
(Elaine Viets 2:47pm December 10, 2014)
Registered users may leave comments.
Log in or register now!