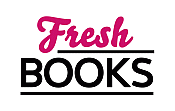 Spring for these books in March
"Superlative Writing, Magnificent Characters: A Splendid Ending to a Tragic Love Story"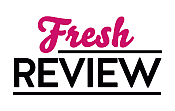 Reviewed by Monique Daoust
Posted November 21, 2014

Romance Historical | Novella / Short Story
Dominic Hunter, an agent of the Intelligence Service, got an urgent message from Griffin Steele to get back to the village of Camberwell because his mother, Chloe, needs his help. Dominic and Chloe were best friends when they were children; in fact, Dominic has always loved Chloe. He and Chloe share a tragic history: at fourteen, she was seduced, ruined and sent away when she became pregnant. Dominic was never able to find her even though he searched far and wide; he always blamed himself for not having been able to help her then, but he was barely older than she was. Chloe had disappeared for years, until she resurfaced a few months prior and reunited with her son: Griffin. Even so, Chloe managed to make a life for herself; she eventually inherited quite a bit of money and founded a refuge for unwed mothers. Now Dominic's help is needed because the privacy of the refuge has been breached and the son of a London crime boss has threatened his former fiancée and Chloe was hurt in the process.
TALL, DARK AND ROYAL is the reunion of Dominic and Chloe, and it was a story that begged to be told. What a joy that Ms. Kelly decided to do so and in such a fashion: what a superb book! Dominic and Chloe's heartbreaking story has been mentioned in the previous instalments of the Renegade Royal series; Ms. Kelly provides sufficient background information so that a reader who has not read the books will still be able to truly appreciate what these characters have endured. TALL DARK AND ROYAL can be read as a standalone if only for the sheer beauty of the author's sumptuous prose. Ms. Kelly always writes beautifully, but TALL DARK AND ROYAL is outstanding: the dialogues are splendid, the vocabulary perfect; every sentence is pure magic.
Dominic and Chloe are magnificent characters: strong, extraordinarily complex and I really loved that they are older; they are both in their early forties. It's a welcome change, and it's beautifully handled; they conduct themselves according to their age. It's wonderful how Chloe sounds like a mother when she speaks to her grown son, how different she expresses herself when she's with Dominic. What a love story! Touching, tender, and until the very end you are left guessing as to what will happen. Were Ms. Kelly to write the whole story in one book, it could definitely be considered a modern classic! Although a novella, TALL DARK AND ROYAL could well be the most beautiful book of the year!
SUMMARY
He's the man behind the mission to track down the illegitimate children of England's Royal Princes and help them get their due. But his deepest desire is far more personal…
Magnificent and stubborn. Fourteen years apart had not changed Chloe Steele, or Dominic Hunter's love for her. He'd been a street urchin, a boy raised at court, and finally a magistrate, yet he'd never belonged anywhere--except by her side. Now Chloe devoted herself to girls threatened by scandal--like she had been. But she was in danger, and Dominic was determined to help--and hopefully make up for lost time…
Even in childhood, Dominic had made Chloe feel safe. Now she also felt thrillingly flustered by the powerful man he'd become, and by the longing he inspired. Because Dominic meant not only to protect her, but to untangle the lies that had separated them. Yet for Chloe, surrendering to temptation may be easier than risking a future that could ruin them both…
---
What do you think about this review?
Comments
No comments posted.

Registered users may leave comments.
Log in or register now!