"When an old art heist leads to murder, will Emma Sharpe be able to put the clues together?"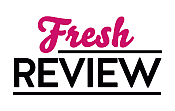 Reviewed by Teresa Cross
Posted November 21, 2014

I love reading books with the setting in places like Ireland as well as reading mysteries. So I had to read Carla Neggers' novel HARBOR ISLAND. This is my first time reading one of her novels which is part of her Sharpe and Donovan series. I must say it will not disappoint you. The whole novel is not set in Ireland of course but in other places such as Maine and Massachusetts covering several characters' paths that carefully connects them all together.
Emma Sharpe and Colin Donovan are both FBI agents who are also engaged working this case involving several art heists that first started back in Ireland 10 years ago. Emma's grandfather, Wendell Sharpe, who use to be an art detective had worked on the cases. Now it is up to Emma and Colin to get to the bottom of who is behind these thefts as well as who murdered a woman who is somehow linked to the case. Emma finds her body after receiving a call from this woman who wanted to meet.
This is a great mystery novel to read even if it is your first on this series. I am usually reading novels with more suspense but felt that HARBOR ISLAND by Carla Neggers had a great storyline. At the very beginning, it starts out with Emma going to meet a mystery woman who called her. Then Emma finds her dead at their meeting place. With a beginning like that, you are intrigued to finish the book to find out who did it.
HARBOR ISLAND by Carla Neggers is a great novel with just enough of romance in it that it does not take away from the mystery of the storyline itself.
SUMMARY
In this vivid and suspenseful addition to her widely acclaimed Sharpe & Donovan series, New York Times bestselling author Carla Neggers takes readers on a heart-stopping journey from Boston to Ireland to the rocky coast of Maine
Emma Sharpe, granddaughter of world-renowned art detective Wendell Sharpe, is a handpicked member of a small Boston-based FBI team. For the past decade Emma and her grandfather have been trailing an elusive serial art thief. The first heist was in Ireland, where an ancient Celtic cross was stolen. Now the Sharpes receive a replica of the cross after every new theft—reminding them of their continued failure to capture their prey.
When Emma receives a message that leads her to the body of a woman on a small island in Boston Harbor, she finds the victim holding a small, cross-inscribed stone—one she recognizes all too well. Emma's fiancé, FBI deep-cover agent Colin Donovan, is troubled that she's gone off to the island alone, especially given the deadly turn the thief has taken. But as they dig deeper they are certain there is more to this murder than meets the eye.
As the danger escalates, Emma and Colin must also face do-or-die questions about their relationship. While there's no doubt they are in love, can they give their hearts and souls to their work and have anything left for each other? There's one thing Emma and Colin definitely agree on: before they can focus on their future, they must outwit one of the smartest, most ruthless killers they've ever encountered.
---
What do you think about this review?
Comments
No comments posted.

Registered users may leave comments.
Log in or register now!