"A tender tale of love for Christmas!"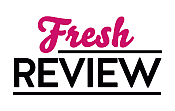 Reviewed by Miranda Owen
Posted October 26, 2014

Holiday | Romance Contemporary
THE CHRISTMAS WEDDING RING by Susan Mallery is a reissue of The Wedding Ring Promise. Having never read the previous edition, I can't say how the two compare. However, THE CHRISTMAS WEDDING RING has Susan Mallery's trademark emotional punch. The Christmas-time setting adds to the, at times wistful and at times magical, feel of the book.
It can only be serendipity when Molly finds a ring in her dresser that reminds her of her old crush Dylan Black -- a ring he once gave her with the promise that he would give her an adventure. An adventure is exactly what Molly needs to take her mind off some recent unpleasantness. Luckily for Molly, Dylan is in exactly the right point in his life where a getaway is exactly what he needs too. I like the symmetry in THE CHRISTMAS WEDDING RING of Molly and Dylan both being at a crossroads in their lives at exactly the same moment. The journey they take in THE CHRISTMAS WEDDING RING is intimate, fun, erotic, and extraordinary.
I'm glad that THE CHRISTMAS WEDDING RING is told from both points of view. I think this helps add a greater understanding of the characters. I like the idea of two people reconnecting after losing touch for a number of years. It's more interesting when one had a secret crush on the other person. I like that there is no awkwardness because of Dylan's prior relationship with Molly's sister. Molly and Dylan are both very likable and Susan Mallery makes them both sympathetic. For a guy who works with motorcycles and projects a very strong persona, Dylan is incredibly tender and caring with Molly. Susan Mallery does a wonderful job exploring Dylan's background, making him a textured and complex character. I found Molly to be more of an enigma. While Dylan is torn between two directions in which to take his life, Molly's plans for her life are more fluid just as her future is more uncertain. The differences between the two of them make for an interesting dynamic.
THE CHRISTMAS WEDDING RING is another example of how deft Susan Mallery is at creating classic love stories. I look forward to reading other magical Christmas romances by Susan Mallery as well as the next book in her excellent Fool's Gold series. Susan Mallery always creates characters you care about.
SUMMARY
New York Times bestselling author Susan Mallery returns with a classic story of destiny, desire and a little holiday magic!
In her youth, Molly Anderson couldn't help crushing on gorgeous bad boy Dylan Black—even though he only had eyes for her older sister. When things didn't work out between them, he said goodbye to Molly as well, vowing they'd have a great adventure when she grew up. Years later, dumped by her fiancé just before Christmas, she's finally ready to take Dylan up on his promise.
A guarded Dylan always had a weakness for Molly, and when she waltzes back into his life—grown-up and gorgeous—he's stunned. So why not whisk her away for some no-strings-attached fun?
Laughter-filled days and late-night kisses are changing Molly's life, for good. The only gift she truly wants now is Dylan's love, but when he discovers the secret she's been keeping, she may lose him again…this time forever.
---
What do you think about this review?
Comments
No comments posted.

Registered users may leave comments.
Log in or register now!