"Incomplete ending to the Spook Squad series does resolve some mysteries"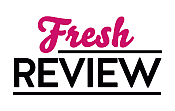 Reviewed by Make Kay
Posted October 18, 2014

PENUMBRA is book three of the Spook Squad series by Keri Arthur, originally published in 2005, then republished in 2013. Originally, Arthur intended a fourth book in the series, but publisher demands meant that the fourth was never written. Arthur has stated on her website that she will not return to the series. At the time of re-release, Arthur did add an epilogue to this third book to provide a small amount of closure to the series, but be forewarned, the end of Penumbra does not resolve many of the overarching questions from the series. Readers will be best served in reading this series in order, because this book relies heavily on knowledge from the first two.
Sam is more than human, and I've been eagerly awaiting the discovery of exactly what she is. Penumbra gets us fairly close to the explanation of the genesis of Sam. The book opens with Sam deciding to leave her partner Gabriel in the Special Investigations Unit (SIU) on the Spook Squad because he refuses to work with her and sticks her at a desk doing busy work. Gabriel is still trying to prevent himself from getting close to Sam, as he believes that all his previous life and work partners have died because of him. Sam's frustration leads her to accept a new job in SIU protecting a clone replacement of a government minister, while acting as bait to draw out the evil Hopeworth faction that SIU is after.
Despite Gabriel saying he wants nothing to do with Sam, he cant stomach her being in danger as bait, and so he defies SIU and tries to protect her while staying in the shadows himself. The attraction between Gabriel and Sam continues to crescendo in book three, and Gabriel and Sam learn more about their mysterious connection.
If you can resign yourself to not knowing many of the answers to the oh-so- interesting questions that crop up in this series, PENUMBRA and the preceding two books are fun and lively reads, with lots of fascinating paranormal mysteries and some fun urban fantasy. Arthur is a favorite author of mine, and while this book definitely feels like an earlier authorial voice than her wonderful Riley Jenson or Dark Angel books, I did enjoy the Spook Squad series.
Learn more about Penumbra
SUMMARY
TWIN KILLING
Agent Sam Ryan wants out of the Special Investigations Unit.
She's sick of the attitude from her partner, Gabriel Stern.
She's sick of the paperwork. Most of all, she's sick of feeling lonely. But her boss isn't about to let her go that easily. He gives Sam a choice: either stay stuck in her office or guard a clone replacement of Dan Wetherton, a government minister. Sam reluctantly chooses the latter— even though she suspects she's being used as bait to draw out the SIU's elusive nemesis.
Gabriel would like nothing better than to be on his own, without a partner to hold him back. Then he learns that Sam has been assigned to protect Wetherton—or whatever it is that's replaced him. Wetherton's clone could have come from only one place: Hopeworth, the military base that contains the secrets of Sam's past. Determined to protect her, Gabriel is drawn into a fight against unspeakable evil. And all too soon, Sam and Gabriel discover that the connection between them is far more powerful than anyone could ever have imagined.
---
What do you think about this review?
Comments
No comments posted.

Registered users may leave comments.
Log in or register now!