"Simply irresistible holiday time in Whiskey Creek"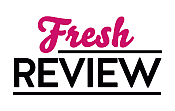 Reviewed by Sandra Wurman
Posted October 18, 2014

Holiday | Romance Contemporary
Welcome back to a great place with amazing people. Old friends that just beg us to revisit them -- often. New friends that are eager to attract your attention and develop a relationship with you. Even if they originally consider relationship a dirty word. Oh and one important thing -- keep in mind that these places and people are actually the handiwork of Brenda Novak's imagination and creativity. Welcome to THE HEART OF CHRISTMAS -- a holiday story done with Novak's panache.
Rule number one -- never underestimate the story telling prowess of Brenda Novak. Rule number two -- anything by Novak is going to surprise you. Rule number three -- Novak's books should be on your must read list and if you need convincing just refer to rules number one and two.
Bet you think THE HEART OF CHRISTMAS is going to be just another tis the season Christmas story -- think again -- remember this is part of the Brenda Novak amazing series set in Whiskey Creek. Small town charm with larger than life issues. In THE HEART OF CHRISTMAS Brenda Novak actually reintroduces two characters -- each having played significant roles in prior stories but now this is their time in the spot light.
I have so many favorite stories and characters from the Whiskey Creek series which truly highlights the talent of this wonderful and thank goodness prolific author.
THE HEART OF CHRISTMAS is simply put -- spell binding.
Eve is the consummate good girl, friend, and neighbor with an enormous heart who is feeling somewhat on edge and anxious about turning 35, single with no sign of that special relationship her future. She isn't really intending to break out of her normal mode but there's no denying that as the outcome of a night drinking and coming onto a really gorgeous guy at a local club. There are too many contradictions to Eve's normal behavior to mention. But when she wakes up with a gorgeous stranger in her bed Eve is quick to realize that her big night out may have some very big -- huge -- unexpected consequences.
One somewhat big issue is the strangers name -- which seem to be too numerous to believe. There's only one reason someone needs more than one identity and yet Eve can't seem to give "Jared" the old heave ho. He touches a place inside her that no one has and although she is full of apprehension about this guy "Jared" or now "Brent" there is no way she can make a clean break.
If you are a Brenda Novak fan then you know better than to expect THE HEART OF CHRISTMAS to be standard holiday fare. The story happens to take place at a highly emotional time of the year. Novak would never take the easy way out. THE HEART OF CHRISTMAS is simply not a cookie cutter entry into the seasonal holiday book list. It's a welcome addition to a wonderful series which will inevitably leaving you wanting more and more.
SUMMARY
Just call her Christmas Eve…
Eve Harmon has always enjoyed Christmas, but this year it reminds her of everything she doesn't have. Almost all her friends are married now, and that's what Eve wants, too. Love. A husband and kids of her own. But the B and B she manages, and even Whiskey Creek, the small Gold Country town where she was born and raised, suddenly seem…confining.
Eve's worried that her future will simply be a reflection of her past. There's no one in the area she could even imagine as a husband—until a handsome stranger comes to town. Eve's definitely attracted to him, and he seems to have the same reaction to her. But his darkly mysterious past could ruin Eve's happily ever after—just when it finally seems within reach. And just when she's counting on the best Christmas of her life!
---
What do you think about this review?
Comments
No comments posted.

Registered users may leave comments.
Log in or register now!