"She's an agent/assassin who is about to be truly caught."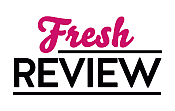 Reviewed by Annetta Sweetko
Posted October 14, 2014

Andrea McNeilly's job as an assassin for SRD (Supernatural Regulatory Division) has always been 'don't ask questions just do as you are told.' She always has until the night a botched assassination brings her in the sights of a very powerful Master Vampire. It was his human servant she had been ordered to assassinate. Use to using her wiles as an agent she's not use to it when SHIFT HAPPENS but ... she is sure she can get out of trouble. Until she comes face to face with her captors and can't seem to concentrate on fighting.
Wick, is a werewolf and the one who was sent to bring Andy to Lucien. After meeting the beauty he doesn't want to but he has no choice. He and his pack belong to the powerful vampire. All he can do is support Andy and help her find out why the human servant had been targeted and by whom. Turns out things are not exactly the way she thought they were and many things are about to change. It could be for the good ... or so much worse.
SHIFT HAPPENS is a fast paced, humorous, sexy paranormal. If you like your heroine to be butt kicking and brave, even though she is secretly scared to death then you will love Andrea and Wick is the perfect foil for her, because everyone wants their werewolf to resemble a Norse God and have your back. This book, written by author J.C. McKenzie is quick, easy reading with many touches of humor, especially some texting autocorrects that happen, plenty of action and of course there are sexy wolves and vampires all over the place. My admiration for Andrea kicked up an extra couple of notches after getting hints of her past popping up at different times, but she kept going. It took awhile for Wick to get through to her, but it's always good when an alpha has to do a little extra work to get what he wants.
There is so much that happens in SHIFT HAPPENS that it could be confusing but I found the style of Ms. McKenzie's writing to flow in a way that you find yourself at the end but wanting more. I hope there are more of this type of storyline coming in the future because there are a few characters I would love to see more of and a couple I would dearly love to see get what they deserve. This is going in my TRA shelf and I will be hoping for more.
SUMMARY
Andrea McNeilly's job as a government agent is not asking questions, but then a routine assignment turns into a botched assassination of a Master Vampire's human servant. Answers become a priority. Her search to discover the truth is riddled with obstacles, the largest being an oversized Werewolf who resembles a Norse god. Andy can't afford the distraction he offers, because if she fails, she faces eternal enslavement.
Wick's job is to monitor Andy, but he prefers more intimate activities, none of them G-Rated. His choices, however, are often not his own. His ability to help Andy is limited by his bond to the Master Vampire.
Facing many trials and challenges along her path to redemption, Andy learns the value of her freedom might be set too high.
Excerpt
A large black wolf trotted into the clearing to confront me. He had a white-tipped snout, white boots and mitts and would have looked cute had he not been the most intimidating Werewolf I'd ever seen. Standing tall and solid, power rolled off of his body. His eyes bore into mine. I sniffed the air. The strong Werewolf scent of rosemary swirled around me, strong and seductive, laced with sugar. A weird fuzzy sensation spread out from my chest. Whoa.

Alpha.

My other form growled low, demanding release, straining against my skin. The energy of the wolves built—layers upon layers of excitement and impatience. The air pulsated with anticipation. They could sense the imminent kill.

Let me out! My other form repeated, throwing her power against my built up walls, howling in defiance.

When the energy of the Werewolves surged, I finally released her. My wolf form flowed out fast, wiping out the feline in little more than a heartbeat. Smaller, weaker and the size of a natural wolf, a Shifter in this form was no match for a Werewolf, especially a dominant one. I had time to meet the eyes of the Alpha for only an instant before the pack leapt forward. My limbs shook. It went against every instinct ingrained within me, but I rolled onto my back—submissive.
---
What do you think about this review?
Comments
1 comment posted.
Re: She's an agent/assassin who is about to be truly caught.

Thank you for the great review. It made my day! :-)
(J.C. McKenzie 8:36pm October 14, 2014)
Registered users may leave comments.
Log in or register now!