"A delightful collection of Christmas magic and enchanting romance!"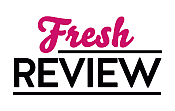 Reviewed by Miranda Owen
Posted September 30, 2014

Romance Anthology | Holiday | Romance Historical
CHRISTMAS BRIDES is a wonderful Christmas-themed anthology with some of my favorite historical romance authors. Even though some of these stories take place with characters from a series, I think readers unfamiliar with the previous books can still enjoy and appreciate these stories.
One Hot Scot by Suzanne Enoch takes place in the world of her Scandalous Highlanders series. Julia Prentiss is a damsel in distress when she comes across the amazingly attractive highlander Duncan Lenox. Like many of the stories in this anthology, Julia's huge dowry is something that causes problems for her rather than helps her. It makes her the object of unscrupulous men. It's lucky for her that she meets Duncan. Not only is he beautiful to look at, but he is a warrior when it comes to protecting the vulnerable and people he cares about. I think their meeting and instant bond is very romantic. I like that Duncan admires her bravery and good sense as well as her physical attributes. I love this series and look forward to the next book by Suzanne Enoch.
Once Upon a Christmas Scandal by Alexandra Hawkins takes place in the world of her Lords of Vice series. As a fan of the series I enjoyed seeing familiar characters like Frost and Lord Ravens. Lady Ellen's father gives her a monstrously huge dowry out of a desire to see her settled before he dies. He doesn't seem to realize that doing so could bring out the worst kind of fortune hunters. I love Ellen's tentative romance with the mysterious Earl of Swainsbury. The mystery and Derrick's interesting backstory adds another level of excitement to the story. The mystery gave Ellen and Derrick an opportunity to work together and it helps create a bond between them. I like that Ellen is not easily shocked and that she's an extremely capable and intelligent heroine. I like Derrick because he sees those qualities in Ellen as well and is attracted to her because of them. The dialogue is witty and the cameo appearance by the deliciously wicked Lord Ravens makes me eager for his story.
The Scandal Before Christmas is the first story I've read by Elizabeth Essex, but it will not be my last. The Scandal Before Christmas starts out as a typical marriage of convenience story. Ian Worth and Anne Lesley have a very inauspicious beginning. I like that Elizabeth Essex has a little scene between Ian and his father at the opening of the story in which they discuss Ian's brother. The concern Ian feels for his injured brother gives a glimpse of the kind of man he is. Without that, he wouldn't seem like as much of a sympathetic character as he does. I love the beautiful transformation of what starts out as a marriage of convenience to become a connection between two kindred spirits.
It Happened Under the Mistletoe takes place in the world of Valerie Bowman's Secret Brides trilogy. This is yet another series that I love. The romance between Oliver Townsende, Duke of Markingham and Cerian Blake is facilitated by the unlikely combination of a Christmas cat and a silver closet. It Happened Under the Mistletoe is a charming story that will make you smile. There are a lot of similarities between Oliver and Cerian, and I think that makes their romance more believable. They are both avoiding suitors who more than likely just want them for their wealth and status. They also have very similar personalities and interests. The chemistry between them is spot on and is a delight to read about. I look forward to reading the newest book by Valerie Bowman's
SUMMARY
Relax on a silent night and dive into this lush historical holiday anthology, featuring a brand-new story from USA Today bestselling author Alexandra Hawkins. And back by popular demand from last Christmas, previously published One Hot Scot, The Scandal Before Christmas, and It Happened Under the Mistletoe are back to deck the halls in this sensual Christmas collection.
One Hot Scot by Suzanne Enoch
Duncan Lenox lives surrounded by enemies, a MacLawry in a land of Campbells. But when an English beauty has nowhere else to turn, he feels obligated to help. Now that they must spend a night together in an abandoned cottage while a storm rages on, will their mutual passion save—or doom—them both?
Once Upon a Christmas Scandal by Alexandra Hawkins
Lady Ellen is outraged when she learns her dowry's been increased by her dad, eager to draw every bachelor in England to her front door. So when Lord Swainsbury comes knocking, Ellen assumes he's another dreadful fortune hunter. Little does she know that Swainsbury has completely fallen for her—body, heart, and soul…
The Scandal Before Christmas by Elizabeth Essex
Lieutenant Ian Worth needs a wife by Christmas. He has to find her, woo her, and wed her before he goes back to sea. Anne Lesley is a shy spinster with no prospects, so she accepts Ian's hasty offer only for the security it will bring. But when a midwinter storm rolls in, things start to heat up between them…and they might just find true, honest-to-goodness love…
It Happened Under the Mistletoe by Valerie Bowman
Oliver Townsende intends to avoid the hordes of marriage-minded misses at a friend's holiday party. When he meets Miss Cerian Blake, who's dodging her own unwanted set of admirers, the two decide to join forces and fake an infatuation to keep their suitors at bay. But when mistletoe becomes involved, will their Christmastime prank turn into a love to last all seasons?
---
What do you think about this review?
Comments
No comments posted.

Registered users may leave comments.
Log in or register now!