"When your past is not what you believe how will it affect your future"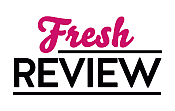 Reviewed by Sharon Salituro
Posted September 28, 2014

Meri Hollis restores old homes, buildings and whatever she can get her hands on. Meri comes from a great family, mom, dad, three brothers and her dear friend Alden. Meri is in the process of restoring an old home. Meri is in love with Peter and hopes to get engaged soon.
Meri never thought her birthday, would bring some big changes in her life. Meri sits down to her birthday dinner and Gran surprises her with a box of her mother's things. Her mother Laura had passed away four years ago. The biggest shock is that Laura is not her biological mother.
Meri mind is about to explode with all this information. The first person that she turns to is Alden. Alden has been her rock since she was a small child. But Alden's part in this mystery could be a bit more that Meri can handle.
Shelly Noble's book BREAKWATER BAY has a great story line. Don't know how many people could handle this kind of news after thirty years. Noble describes Breakwater Bay as a lovely community to grow up in, that little home town, where every one knows every one. People are always there to help you out.
Shelly Noble takes you through how a person would or could handle this and deal with all the problems it would cause. You get both angles of how an adopted person would seek out their biology parents. But also not forgetting how your adopted parents have always treated you as their own.
SUMMARY
An abandoned baby, a glorious old Newport mansion, and awakening romance combine in Breakwater Bay, an engaging story that echoes the flair, humor, and emotional depth of Kristin Hannah's popular novels.
Preservationist Meri Hollis loves her latest project, restoring one of Newport's forgotten Gilded Age mansions. And with summer approaching, she'll be able to spend more time with her Gran on the Rhode Island shore. She has a great job, a loving family and she's pretty sure her boyfriend is going to propose on her thirtieth birthday.
But everything Meri believes about family, happiness, truth, and love is shattered when her family's darkest secret is exposed.
Thirty years before, Meri's neighbor and friend, Alden Corrigan, took his father's dinghy out to fish. In a sudden storm, he rushed to help a woman stranded on the breakwater. She was just a girl . . . a very pregnant girl who disappeared soon after they reached safety—but not before she left behind a very special gift.
Now that the truth it out, life will change for everyone in Breakwater Bay, and Meri and Alden will have to make decisions that could insure their future together . . . or separate them for good.
---
What do you think about this review?
Comments
No comments posted.

Registered users may leave comments.
Log in or register now!