"A woman recapturing true love and self worth and integrity."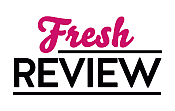 Reviewed by Kay Quintin
Posted September 27, 2014

Sensible Elle Jamieson has left England behind to take a summer position as well as a volunteer job in Malta. Excited at the carefree life she will be living amid her friend Simon Rose's yacht, Shady Lady, she will also be cleaning and cooking part time on a larger imposing yacht for Loz and Davie St John. Her ex-fiancée's uncle Simon owns the Shady Lady. What she didn't expect was for her ex, Lucas Rose, to also be living aboard, taking a leave from the vineyard to instruct diving. Simon has instigated a plot to get the two together again, refusing to believe they don't belong together.
Lucas and Elle broke up over misunderstandings and secrecy involving Elle's previous marriage four years ago, prompted by his proposal. His parents have always been against Elle and viewed her as beneath them. Elle is absolutely thrilled with her volunteer position working in the Internet café at the Nicolas Centre, working with underprivileged children where she becomes captivated with 9-year-old Carmelo Tabone. Unable to avoid each other, it becomes apparent to both that the love they shared is still definitely there. Giving in to their apparent feelings, it seems things might just work out. That is, until an accident happens to stir all the old secrecy up, which Elle isn't sure the straight shooter Lucas can put aside to start over again and learn to trust her by accepting her hidden past.
THE WEDDING PROPOSAL is a wonderful story of a young woman carrying the burden of a bad judge of character as a naïve girl and corrupts her chance at true love. Becoming a self-reliant woman with gumption to forge ahead with her new life, brings her self satisfaction and forever love. THE WEDDING PROPOSAL is the first I have had the pleasure of reading by Sue Moorcroft but found this a very rich and fulfilling story of redemption of love and character. She had me at page one and kept me engrossed to the last page. I loved her characters and the beautiful Malta!
SUMMARY
Elle Jamieson is a private person, in relationships as well as at work – and for good reason. But then she's made redundant and with no ties to hold her, Elle heads off to sunny Malta.
Lucas Rose hates secrets – he prides himself on his ability to lay his cards on the table and he expects nothing less in return. He's furious when his summer working as a divemaster is interrupted by the arrival of Elle, his ex, all thanks to his Uncle Simon's misguided attempts at matchmaking.
Forced to live in close proximity, it's hard to ignore what they had shared before Lucas's wedding proposal scared Elle away. But then a phone call from England allows Lucas a rare glimpse of the true Elle. Can he deal with Elle's closely guarded past when it finally comes to light?
Excerpt
Chapter One

Elle stared out through the taxi window, heart soaring as high as the blue sky over the sea.

She'd left sensible, dutiful, walking-work-ethic Elle behind in England and she was really here, being driven along the waterfront between the moorings and gardens fringed with waving palm trees. She was going to live on a boat and be carefree and adventurous. Rolling down her window, she breathed the warm briny air.

'You know where is the boat?' asked her Maltese driver.

'She's called the Shady Lady. She's all white and quite far along towards Manoel Island bridge, but not as far as the kiosk.' Elle knew Simon's directions by heart.

'OK, the other end.' The driver nodded.

The boats were moored stern-to, in sailing terminology – tied by their blunt ends. The first they passed were huge, two or three decks with gleaming chrome railings projecting out into the creek.

After a couple of minutes Elle could see a kiosk cafe and glimpses of a long low stone bridge that connected their quayside to another. There, shifting gently on her mooring ropes as if impatient for Elle to arrive, was a boat with Shady Lady in flowing navy script on her sleek white hull.

'There she is,' Elle breathed. Definitely one of the junior members of the marina at forty-two feet long, the Shady Lady gleamed in the sun, her sliding glass doors open. Fantastic. The person Simon had said would be at the boat must have arrived already.

The driver brought the car to a halt. 'I get your bags.' He jumped out, legs bare and tanned below khaki shorts.

Elle climbed out more slowly, almost in sensory overload as a hot breeze tossed her hair over her face, the sun on the water dazzling. Behind her, traffic grumbled along a road on the other side of the gardens.

'You like hot weather?' The driver opened the car boot and tugged out a suitcase, swinging it onto the quayside.

'I love it.' Elle gazed around, identifying what she'd learned from Simon and the 'boating for beginners' website she'd been haunting for the past few weeks. The metal box rising out of the quayside was where the boat connected to the electricity and water supplies. The Shady Lady didn't have an integral gangplank, as the bigger vessels did, but a wooden plank lay between the shore and the big shelf on the back of the boat, the bathing platform. White fenders hung at strategic points to keep the Shady Lady from rubbing up against her neighbours, Fallen Star and Alice.

'Very hot, the sun in Malta.' The driver hauled out suitcase two.

'It feels great after the British drizzle.'

'You be careful.' Suitcase three slapped to the ground. 'You get—' The driver paused to open the back door to drag out suitcase four, which had travelled from Malta International Airport as a rear-seat passenger. He lined it up with the others: two black that matched, a leaving gift from her colleagues in her last job, at Waterfield Systems; a bubblegum pink one from TK Maxx and one decorated with the Union flag, purchased from a market stall by Elle Jamieson, Adventurer.

'—sunstroke!' he produced triumphantly. 'Sunstroke makes you very sick. Sweaty. Dizzy.'

And even as she held out his fare and began to thank him, Elle found herself experiencing something very much as he described, complete with giddiness and sweat. It was nothing to do with the sun, though the heat was beginning to press on the crown of her head.

It was everything to do with the man who had just emerged through the door of the Shady Lady and frozen mid-step.

'Thank you, madam.' The friendly taxi driver slid back into his car, inched around nearby fishermen dangling their lines between the boats, turned and set off back along the marina access road.

'Lucas.' The word stuck to the sides of Elle's suddenly dry throat. Her heart, which had been floating with joy, plummeted to the dusty ground. 'Lucas,' she repeated, stupidly. His black hair was longer, blowing around his jawline in the breeze, and his dark eyes burned in a tanned face. His feet were bare and if he'd ever carried even an extra ounce, it was gone. Every part of him was hard and lean.

'Elle,' he returned, flatly, 'what the high-flying fuck are you doing here?' His disbelieving gaze swept over her luggage before returning to her face. Slowly, he stepped down onto the bathing platform and halted at the edge. Eighteen inches of water lapped between them.

Elle's chest gave a painful squeeze. She swallowed. 'S-S-' She paused to will her tongue to untie itself. 'S-Simon has lent me his boat.' She glanced down at the name on the stern, seeking reassurance that she was actually in the right place. And that Lucas wasn't.

'I don't think so. Simon has lent me the boat.'

Silence. Stupid tears prickled at the back of Elle's eyes. Lucas belonged deep in the past, not here, now, obstructing the gateway to her big adventure.

'You'd better come aboard while we sort this out,' he snapped. And then, as Elle stooped to the Union flag suitcase, 'You can leave your baggage there.'

'Right, like I'm about to heap disaster upon catastrophe by getting my suitcases stolen.' Masking her anxiety with bravado, she hauled the first towards the edge of the quay.

With a curse, Lucas leaped the gap between boat and shore and stooped to manhandle the gangplank through a couple of iron hoops and into position.

Then he swiped the suitcase out of her hand and swung it on board, beside the cockpit seat. The other three followed rapidly and Elle was left clutching her backpack as Lucas stalked across the plank, through the sliding doors and out of sight.

Barely breathing, she followed, onto the bathing platform and through the cockpit to the saloon, registering only absently the sliding gliding movements of the craft on the sea. Already familiar with boat's interior from the photos she'd pored over, her focus was on Lucas.

He slid into one of the sofa seats, propped his forearms on the table and glowered, the air fairly crackling with his irritation. 'I'm working in Malta and Simon said I could live on the boat. I've been here a week already.'

Elle slid onto one of the vacant seats, shock beginning to recede. She straightened her spine. It was time to take charge of the meeting. 'I'm in Malta working and volunteering and Simon said I could live on the boat at least until the autumn. It was agreed months ago. I can show you the e-mails—'

'I believe you,' he cut in, obviously having taken charge of a few meetings himself. His fingertips tapped on the plastic tabletop. 'It's bloody Simon.'

Miserably, she gazed at him. 'Maybe he made a mistake—'

'More likely he didn't. Now I understand the thoughtful pause when I asked if it was possible for me to use the Shady Lady. I just thought he needed reassurance that I didn't intend to host wild parties, and I told him that I'm relatively sane these days.' His mouth set in a grim line. 'But I suppose he was actually wondering whether to tell me that he'd already lent the boat to you, or whether to just let me make this pleasant little discovery for myself.'

Elle recoiled. 'Why on earth would he let us end up in the boat at the same time?'

Lucas snorted. 'My guess would be that he thinks it might get us back together. Like that's going to happen.'

'Yeah, right,' she agreed, stonily.

'You'll have to find a hotel.'

'Or you could.'

His eyes glittered. 'Simon's my uncle.'

'Simon's my friend. You've already admitted that he offered me the Shady Lady first.'

He glared. 'But I'm in situ.'

'I can't afford a hotel. I've arranged to work part-time on another boat for my keep but I'm going to be spending a lot of time working somewhere else. Unpaid,' she added. And, in case it made any difference, 'For charity.'

Lucas folded his arms. He wore a sleeveless T-shirt and a dusting of dark hair outlined the muscles of his arms. 'What's Miss Great Job in IT doing volunteering?'

'Becoming Miss Redundant, House Rented Out to Pay the Mortgage.'

He eyed her. 'Really?'

Elle bristled. 'Really.' She fought hard to keep the blood from rushing to her cheeks. She knew that scepticism in his eyes, the scornful impatience whenever he suspected anything but the unvarnished truth. Seared in her memory was the way he'd once talked her round in circles until she tripped up over all the things she'd kept from him and he'd said things that couldn't be unsaid and stormed off to his new life in America. She lifted her chin. 'So, how about you? If you're here on vineyard business maybe you and Simon can find the funds to move you into a hotel?'

'Maybe, if I was,' he snapped. 'But I'm not working for Simon. It seems you and me are both trying something new this summer. My budget isn't based on coughing up for accommodation, either.'

'Then I'll have to ring Simon,' she snapped back.

He leaned back, quirking one eyebrow. 'Good idea. Give Uncle Simon my love.'

Lucas watched as Elle marched out through the cockpit and ashore. After a few moments she paced out of his view along the concrete quayside, phone clamped to her ear. Then she paced back, her frown a blonde slash across her brows. Both blue-tinted sliding doors were pushed to one side, making it look as if she were changing colour as she moved behind them. Then she became animated and began to speak. Stopped. Paced. Listened. Threw up her hands. Glared at the boat. Clocked him watching; glared more fiercely and moved out of his line of sight.

He waited for her to reappear, noticing absently that his respiration rate had returned to normal and the pressure he'd felt like a band on his forehead was easing. It had been some moment when he'd seen her standing there behind her wall of suitcases, like a beautiful apparition from a disobedient imagination that should have barred heavy doors against Elle Jamieson a long time ago. But hadn't.

Had he reacted well to her appearance? He reran what he could remember of the conversation. No, he didn't think he'd been cool, though he usually considered that the past four years had calmed him some, especially since he'd taken up scuba diving. Underwater, everything had to be measured, at least if you wanted to breathe while down there and come up healthy. Dive tables and formulas couldn't be impetuously ditched.

Lucas had learned too from being around Simon, who usually saw the best in people. Grown. Mellowed.

Until he'd seen Elle again.

Until she'd tried to work her voodoo with her big ice-blue eyes turning to pools of confusion and outrage. Like he hadn't seen that look before. Like he hadn't been driven to fury by her innocent act.

While he waited, he went to the galley and got himself a cold beer. Cisk, the produce of the Maltese brewery, was usually one of his pleasures, but today he could scarcely taste it. It was as if his senses had shut down to anything but Elle, her spicy perfume, the storm of blonde hair piled high on her head, her soft voice shocked and defiant by turns. He'd once found that voice so sexy.

OK, he still did.

He found everything about Elle sexy. Her walk, the liquid grace of her body, the noises she made when—

He clattered the beer bottle down on the table as if to shock his mind onto a safer track, just as she swept back into the cabin.

For an instant, anxiety flashed across her face. Then the spark returned to her eyes. 'I get that you're angry. I'm angry, too. But remember that your tantrums don't work on me.'

He swallowed a sudden bubble of laughter. She still knew how to push his buttons, knew that he'd consider anything as petty as a tantrum beneath him. Righteous anger, that was another matter. He could do righteous anger. Right was his constant companion.

He made his voice sweetly reasonable. 'What's the situation with Simon?'

She dropped down on the seat, sighing her exasperation. 'Faux surprise that us sharing the boat might be a problem. Enough sheepishness to make it obvious that he's bullshitting. But he says that there are two cabins, so we ought to be able to make it work.'

Lucas could envisage Simon over in California, safely out of the line of fire as he made mischief. 'Did you tell him that we recognised his half-arsed plan as inept meddling?'

'That's about when he began to say that the call was breaking up.' Folding her arms, she glared out of the window towards the cars nosing over the bridge to Manoel Island.

Lucas sipped from his bottle. 'Have a beer while you decide where you're going to go.'

The eyes she turned on him were both ice and fire. 'Nowhere! I don't have the income to find somewhere else and I don't have a house to go back to. But you can go.'

Eyes locking on hers, he managed, just, not to let her fury detonate an answering explosion in himself. 'Just out of bloody-mindedness I wouldn't, even if I did have a chance of finding somewhere for rock bottom rent now the season's started.' He waited a beat before adding, 'And I'm expecting a visitor, soon. A woman.'
---
What do you think about this review?
Comments
1 comment posted.
Re: A woman recapturing true love and self worth and integrity.

Hello! Thanks for such a great review of The Wedding Proposal. I've just returned from Malta (again!) and your review has put a huge smile on my face as I work through my inbox. :-)
(Sue Moorcroft 6:35am September 29, 2014)
Registered users may leave comments.
Log in or register now!