"War tore them apart, now will they win the battle to regain their love?"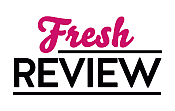 Reviewed by Sharon Salituro
Posted September 24, 2014

Grace has decided that it is time to get on with her life. Her husband Jack's plane was shot down while he was in combat. Jack has been missing for over a year. But then Grace gets the news that he has been found. Jack would be coming home to their town of Christmas.
You would have thought everything would be great, once they ge used to each other again. However, Jack had a head injury and is having a hard time remembering the last four years. On top of all of this, Jack was held prisoner with Maria. Maria believes that she and Jack belong together.
It doesn't seem like anything will go right for these two people who truly love each other.
Debbie Mason's books are the type ofbooks that leave you with a warm and fuzzy feeling. Ms. Mason gave me insight into how hard it must be for anyone to come home from war. She touches on the problems both mental and physical that they have to go though to get their lives back to normal.
Ms. Mason also touches on how one can have survival guilt when they make it out and part of their crew doesn't. CHRISTMAS IN JULY is a great read. I'm glad to see that she is going to have more in the Christmas Colorado series.
SUMMARY
Grace Flaherty had given up hope of ever seeing her husband again. After all, it'd been over a year since he went missing in combat. So when he strides through the door of her bakery in downtown Christmas one sunny afternoon, she can hardly believe her eyes. But her happily-ever-after is going to take some effort - because Jack has no memory of his family.
All Jack Flaherty remembers about Christmas is that he couldn't wait to leave town. Now he's a local hero with a wife and son he doesn't know. Even as he struggles to rekindle the romance with his wife, he knows in his heart what he wants: a second chance at love.
---
What do you think about this review?
Comments
No comments posted.

Registered users may leave comments.
Log in or register now!