"This wolf will do anything to protect his lady."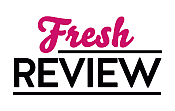 Reviewed by Annetta Sweetko
Posted September 24, 2014

It took a violent, bloody night to separate the Buckley triplets and send one of them away. A. J. Buckley has served years in prison, sent there by a human court. He had done so without argument or regret. Finally after all this time the CAGED WOLF has his conviction overturned on a technicality. He is going back to Willow Bend and his family. Not knowing that the one person he was protecting is once again in jeopardy by his own pack.
Vivian Knox, the only witness to the crime, spent a year in prison herself for contempt of court charges. Once released, and with her own health in question, she works tirelessly to find a way to get his release. The last thing she expected once she found the loophole and got his release was for herself to be kidnapped. This time the demand that she testify could cost her more than time in prison. Pack law can be more dangerous then any human court.
CAGED WOLF is the fantastic second glimpse into a pack that is being remade, one lover at a time. This is the second book of author Heather Long's Wolves of Willow Bend series and I loved it as much, if not more, than the first. This is a well thought out storyline and all the characters fit into this world perfectly.
The Buckley family is boisterous; especially the brothers who act like little kids together and glad to get their boy back. Vivian's life had been turned upside down since that night but she couldn't tell the truth, and that is A. J.'s fault, which you will have to read the book to understand. As a reader I could feel what A.J. felt, as he is in the courtroom and then being led from the courtroom toward home. The prison had damaged his wolf and he wasn't sure he would be able to heal, that is until he finds that Vivian has been forcibly brought to the pack so she can testify on what happened that night. Pack law can certainly be dangerous but a wolf protecting his mate can be more so. Love this world and can't wait to see what Ms. Long comes out with next, I will be first in line to get my hands on it.
SUMMARY
Triplets, the Buckley brothers were inseparable until everything went wrong one violent, bloody night. A.J. Buckley, the eldest of the trio, faced a human trial for a brutal murder. Found guilty, he was sentenced to twenty-five to life. Without argument or regret, he accepted the sentence. After six years in prison, A.J.'s conviction is overturned on a technicality and he returns to Willow Bend to face a new Alpha and fresh charges.
Vivian Knox was the only witness to the murder. She refused to testify in the human courtroom and spent a year in prison on contempt charges. Once released, she worked tirelessly to free A.J., finally locating a loophole in the case against him. Satisfied with his freedom, the last thing she expected was to be kidnapped to the back of beyond where another judge demands she testify to what she saw that night. This time, contempt is the least of her problems.
Only four people know exactly what happened that night and none are talking. When pack law threatens Vivian, A.J. must stake his claim, but his wolf might be too damaged to help him…
---
What do you think about this review?
Comments
No comments posted.

Registered users may leave comments.
Log in or register now!