"Who knew having a fortune told could lead to erotic, sensual, pleasure and the man of your dreams!"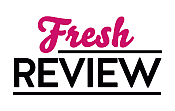 Reviewed by Teresa Cross
Posted September 7, 2014

In this collection of romance stories written by several different authors, I am completely mesmerized with each one individually. SEDUCTION: ONE FORTUNE AT A TIME with mini stories written by Lisa Carlisle, Carly Carson, Leigh Court, Anne Kane, Roz Lee, Jennifer Lynne, and Laura Sheehan had me captivated from the beginning to the end. With each author having her own writing style, this collection still flows in a seductive way leaving readers wanting it to never end. I wish there were more stories than the seven it includes.
All seven stories had the main characters, the women, having their fortune told by a mysterious fortuneteller. Love is predicted and in some cases not quite so blunt. Usually a warning is given and advice, leaving her having to make choices that will affect her future. Packed with steamy men and lots of sex, these stories will leave you on an emotional high. From a marine who comes back to his hometown after four years and reconnects with the woman he loved to find out she is engaged, to the woman who uses a love charm to catch the man of her dreams without even looking for him.
SEDUCTION: ONE FORTUNE AT A TIME is a scorching collection to read whether you are sitting by a fire or out on the beach. With great writers that have a knack for leaving you satisfied and craving more at the same time is just what you want in a hot, steamy romance.
And that is just what you get in SEDUCTION: ONE FORTUNE AT A TIME mini stories written by Lisa Carlisle, Carly Carson, Leigh Court, Anne Kane, Roz Lee, Jennifer Lynne, and Laura Sheehan. It is a collection of favorite romances that any passionate female (or male) will want to read. Move over Christian Grey, the men in this assortment will leave you just as breathless.
SUMMARY
Seven steamy novellas from seven acclaimed romance authors, guaranteed to bring good fortune (or at least a hot read) to any romance fan. There's a seduction for everyone in this collection of never-before published stories that range from sensual to erotic—all for one seductive price!
Temptation Returns by Lisa Carlisle – Antonio returns from the Marine Corps and runs into the woman he never forgot at a rock club. Lina can't believe Antonio is back in town, right before her wedding. Can she resist temptation in the form of a dark-haired Italian Marine?
Love Charm for Fiona by Carly Carson – When Fiona receives a fortuneteller's love charm, she casts the spell to bring her dead fiancé back to life. But a love charm has its own magic, and what she gets is a surprise in the form of a SEAL on "shore leave."
Fear Of Flying by Leigh Court – Book publicist Jessie Jordan is deathly afraid of flying, which prompts travel writer Regan Quade to come up with a highly imaginative (and intimate!) way to calm her anxiety. Thrown together on a two-week book tour, the result just might be a bestseller!
Hearts on Fire by Roz Lee – They've been burned before, but desire will rekindle the flames of love in this sensual and heart wrenching story of redemption and second chances.
Heart's Destiny by Jennifer Lynne – Eve Perroni's quest to find her past leaves no time for love, until a chance prediction leads to the seductive Ky Ransom and a destiny that could make—or break—both their hearts.
Moonlit Seduction by Anne Kane – Winston is a mutt with a mission - to convince Natalie that her fortune lies in surrendering to the seductive Jacob McKinley.
Hidden Fortune by Laura Sheehan – Ava has always played it safe, but after a midnight run-in with a handsome stranger, she discovers that perhaps fortune favors the bold. Can she find the courage to seek the ultimate treasure?
Excerpt
From – SEDUCTION – ONE FORTUNE AT A TIME anthology

Shit. The first time hadn't gone the way he'd intended. He'd never taken a woman against a wall before, but seeing her standing there in those scraps of lace had done something to him.

Made me lose my mind.

As he eased Shannon's feet to the floor, his cock slid free of her tight channel. F**k, he wanted to shove it back inside her, but they couldn't stay where they were. He wanted to get her in bed where he could take more time.

Keeping his hands on her waist to steady them both, he looked down at her. "Hey," he said. When she looked up at him, he almost swallowed his tongue. She was so damned beautiful with her lips swollen and her skin flushed. "Sorry about that."

"I'm the one who should be saying I'm sorry."

"Because you came so quick?" He brushed his lips over hers. "That was the single hottest thing I've ever experienced, so don't be sorry. I loved it."

"You did?"

"I did. Think you can do it again?" He waggled his eyebrows at her.

Her shy laughter eased some of the tension between them. "No, I don't think so. I've never done it before. It usually takes a while…." "I'm all for taking our time," he said, reaching for the waistband of his jeans and hauling them up over his hips. "Since we've taken the edge off, want to try it slow?"

She seemed surprised he hadn't had enough, but he was more than a little worried that there wasn't any such thing where Shannon was concerned. The way she'd come on his first thrust had nearly undone him. No one had ever wanted him so bad before that they'd come at just having him inside.

"We'll use the bed this time," he coaxed. He stroked her hair from the crown of her head down to her jaw. "I'm not through with you, Shannon. I want to taste every inch of your body. I want to find every place that makes you moan and every spot that turns you to putty. I want to make you so hot you'll come on first penetration again."

Indecision filled her eyes, but only for a second before she smiled up at him. "Okay. But only if I get to find all your secret soft spots, too."

"Honey, you're welcome to look, but with you around, I don't think anything on me is going to be soft."

They took turns in the bathroom. He went first to dispose of the condom. While he waited for her, he moved the rest of the condoms to the bedside table then undressed before sitting on the edge of the bed. When she stepped out, he stood.

"Oh!" She stopped in her tracks. As her gaze swept over him, her fair skin flushed.

"Like what you see?"

"You're…."

"Impatient is the word you're looking for."
---
What do you think about this review?
Comments
No comments posted.

Registered users may leave comments.
Log in or register now!