"Second book in the series is a winner!"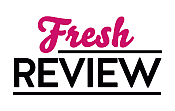 Reviewed by Debbie Wiley
Posted September 6, 2014

Nerissa Marin has gained her inheritance and the crown of Waterfell, but she hasn't earned the true allegiance of all the Aquarathi. Unfortunately, she's barely crowned before she senses that something is amiss with her mate and prince regent, Lo Seavon, but she's ill prepared for what she finds when she returns to the human world on land. Can love happen a second time around? And how will Nerissa handle the threats mounting against her?
OCEANBORN is the second book in The Aquarathi series and is best read in the context of the series. Initially, I was concerned that Amalie Howard was simply recreating the first novel in almost a do-over, but this time with Nerissa chasing after Lo rather than the other way around. Thankfully, this is not the case as the plot definitely thickens in OCEANBORN as Amalie Howard adds some very unique spins to the storyline.
OCEANBORN shows us a more caring side of Nerissa. In the first book, Nerissa was a bit harsh, softened only by her friendship with Jenna. However, OCEANBORN shows Nerissa maturing and developing into a leader than any species would be proud to follow. I can't help but love Nerissa's loyalty, even to those who she has fought with in the past.
Amalie Howard knocks it out of the park yet again with OCEANBORN! Amalie Howard does a great job at addressing the sensitive issues of racism through the animosity and disregard shown by some of the Aquarathi for humans. Be forewarned, however, as the cliffhanger has me anxiously awaiting the third book by this talented author! OCEANBORN is highly recommended!
SUMMARY
The coronation is over.
But the battle has just begun.
Nerissa Marin has won her crown. But can she keep it? Already, her ties to the human realm are driving a wedge between Nerissa and her people. When word arrives that her part-human prince consort, Lo, has been poisoned, she makes the difficult choice to leave Waterfell and return landside. As the royal courts debate her decision, even more disturbing rumors surface: a plot is rising against her, led by someone she least expects.
On land, Nerissa learns another shocking truth—Lo does not remember who she is. As her choice to try to save him threatens her hold on her crown, changing loyalties and uncertainty test her courage in ways she could never have imagined. Nerissa will have one last chance to prove herself as a queen...and save the undersea kingdom she loves.
---
What do you think about this review?
Comments
No comments posted.

Registered users may leave comments.
Log in or register now!