"keeping emotions in check is harder than it looks"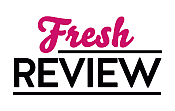 Reviewed by Sandra Wurman
Posted September 1, 2014

UNTIL WE TOUCH is Book fifteen in the Fools Gold series that just keeps getting better and better. My love affair with Fools Gold and Susan Mallery began with Chasing Perfect which only succeeded in whetting my appetite for more and more. Just as Fools Gold has grown over the years so has my expectations. I have never been disappointed and candidly look forward to each new installment with great anticipation. Susan Mallery has done something few authors manage successfully and that is to create an entire town replete with amazing recurring characters that have basically developed a relationship with you the reader.
In UNTIL WE TOUCH Susan Mallery brings together two characters that have a friendship that is to be envied. Mallery's goal is to get these two wonderful caring characters to the next level. Tough task but if anyone can do it -- Mallery can.
We've met Jack McGarry and his assistant Larissa Owens before. Larissa is Jack's right hand person as well as the company Score's personal masseuse. As the company masseuse Larissa is quite up front and personal physically as well as emotionally with the guys and gal at Score. Small talk abounds and Larissa takes her job seriously. These are ex- football players with injuries that need her gentle and sometimes not so gentle touch. There is a line that never gets crossed in this capacity. And here's where the problem lays in UNTIL WE TOUCH.
Jack has always appreciated all the things Larissa does for him and in return he graciously supports her humanitarian efforts some of which have definitely been more demanding than others. Jack is always ready to lend a hand and money to any of Larissa's many causes. But all of a sudden the dynamic between them is changing. At first the difference is subtle -- but once Pandora 's Box is opened -- well you get the picture.
Candidly any sort of relationship between Jack and Larissa would not be supported or appreciated by any of their friends or co-workers. Jack has spent most of his pro and post pro days as a player. Larissa is fully aware of this since she is often called upon to purchase the break up gift.
The team at Score realize that any relationship between co- workers could cause major issues at the office especially given past performance and expectations.
Larissa getting hurt by Jack is definitely scorned upon and neither Jack nor Larissa really want their friendship hurt by something that has no future.
But the more they both balk at the very idea of them as a couple -- the more tempting it becomes. Love is the carrot being dangled in front of Larissa but she is too smart to fall for any of Jack's lines. She is too smart to think there is any future with the man who invented relationship exit strategy.
Who ever said being in love is smart?
Once again we are drawn into a story that commands our attention and grabs our heart. There are many supporting players in this game and the stakes couldn't be higher. UNTIL WE TOUCH illustrates how complicated relationship can be but also reminds us that the rewards are great. Susan Mallery is such a romantic. She just can't stand to see unrequited love and works diligently to get her characters to a point where love is the answer. If you are looking for lovely characters, town filled with charm, witty dialog and a story that demands your attention -- look no further than UNTIL WE TOUCH. Needless to say it stands alone and should be on your must read list.
SUMMARY
From New York Times bestselling author Susan Mallery comes the story of secret desires finally fulfilled. After a family tragedy, former football hero Jack McGarry keeps the world at arm's length; a challenge now that his PR firm has moved to neighborly Fool's Gold, California. Larissa Owens knows where she stands; Jack sees her as just another one of the guys. No matter what her heart wishes, Jack's her boss, not her boyfriend. But then Larissa's big secret is revealed – by her mother! When Jack discovers the truth about Larissa's feelings, her touch suddenly becomes tantalizing, and he's not sure he wants to resist. But if he gives in to desire, heartache is sure to follow. Friendship or true love; will Jack go for the ultimate play?
---
What do you think about this review?
Comments
No comments posted.

Registered users may leave comments.
Log in or register now!