"He is awakened and because of her so is his heart."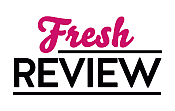 Reviewed by Annetta Sweetko
Posted September 1, 2014

Paranormal - Supernatural | Fantasy
Art restorer Felicity "Fil" Shaltis is doing her friend Ella Harrow a favor. She is looking for a valuable statue that Ella is worried about. Her own fascination with said statue is of course purely artistic and that is the only reason she would be committing a number of crimes. At least until a crazy with a bomb has her running for her life and until the statue comes to life revealing a powerful warrior gargoyle. She had no idea she was facing her very own STONE COLD LOVER who would do anything to keep her safe ... and happy.
Spar had not expected a spirited human female to awaken him. That wasn't the way of the Guardians. They were seven beings created to vanquish the Darkness, to protect the frail humans. He certainly did not expect his stone heart to come alive for the feisty, beautiful human. But she has been marked by one of the Darkness and he will do everything he must to protect her ... he cannot risk losing his heart.
STONE COLD LOVER will take readers on the ride of a lifetime. Author Christine Warren continues her Gargoyle series with Spar and Fil (he refuses to call her Fil because Felicity is so much more feminine) and takes us deeper into a world gone just a little crazy. This action packed, steamy story will not let you put it down. I loved the by-play between the two as they begin to realize that what they feel is real that it's not just the danger. Ms. Warren also brings back Ella and Kees from the first book and added a witch to the works, who just happens to be from a Guild family. There is a bit of talk about the guild that I found interesting and I can see some changes on the way. I do believe because there are more than a few big hints in the final pages that the witch Wynn just might have the pleasure of finding her own Guardian in the next book. I cannot wait for that book and whatever else Ms. Warren brings us. STONE COLD LOVER will go on my "read again" shelf.
SUMMARY
Bestselling author Christine Warren is back with the second Gargoyle book in a breathtaking new series about the tantalizing line between man and monster…
Art restorer Felicity "Fil" Shaltis can read the magic in auras, but her fascination with a valuable statue her friend Ella Harrow asks her to locate is purely artistic. At least until the fierce stone gargoyle comes to life as a powerful, and powerfully hot, immortal warrior, who promptly saves her life from a cultist set on destroying them both.
Suddenly "chiseled good looks" takes on a whole new meaning…
STONE COLD LOVER
Spar expected nothing less than one of the seven demons of the Dark to wake him—and instead finds himself the unlikely savior of a spirited human female who now bears the mark of the demon. As one of seven Guardians created to vanquish the Darkness, Spar has no time for love—but he can't deny that his destiny is clearly entwined with Fil's.
To battle the looming threat to humanity, first Spar must save the woman who summoned him...
---
What do you think about this review?
Comments
No comments posted.

Registered users may leave comments.
Log in or register now!