"Urban fantasy at its finest!"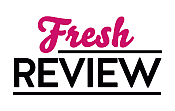 Reviewed by Debbie Wiley
Posted August 24, 2014

When Sam Ryan gets the call from her missing partner, she decides to meet him even though it goes against State Police department policy. Unfortunately, the meeting leaves her with more questions than answers as she finds herself suspended and under investigation. Sam's personal history is mysteriously blank until age fourteen but it is those missing years that may explain why she finds herself in the midst of an interspecies conspiracy. Is someone or something trying to start a war between the vampires, humans, and shapeshifters?
MEMORY ZERO is the first book in the phenomenal Spook Squad series. The Spook Squad series is one of my favorite series by Keri Arthur so I'm thrilled to see it re-released for new readers to enjoy and love. The action is fast paced as Keri Arthur kicks it in gear from the very first page and despite it being a re-read, I couldn't turn the pages of my Kindle fast enough to see what was going to happen next!
I love Sam Ryan! Sam is a spunky cop who knows how to do her job and is torn between her loyalty to her missing partner, Jack Kazdan, and what the way the pieces are fitting together. Gabriel Stern throws a kink into her world as her suspension means that his link to the Special Investigations Unit is her only law enforcement ally. But will Sam trust him if it means everything she thinks she knows about Jack is a lie?
MEMORY ZERO is Keri Arthur at her finest! We have supernatural creatures, conspiracies and the mysterious Federation, and one heck of an incredible heroine. I can't recommend MEMORY ZERO highly enough. If you are a fan of urban fantasy, go read MEMORY ZERO immediately as you won't regret it!
SUMMARY
MORTAL RECALL
For Sam Ryan, life began at age fourteen. She has no memory of her parents or her childhood. In a decade of service with the State Police, Sam has exhausted the resources of the force searching for clues to her identity. But all mention of her family seems to have been deliberately wiped off the record. Everything changes the night Sam's missing partner resurfaces as a vampire . . . and forces her to kill him in self-defense. Now Sam is charged with murder. Suspended from the force, and with no one left to trust, Sam accepts some unexpected help from Gabriel Stern, a shapeshifter who conceals startling secrets.
While investigating the circumstances surrounding her partner's strange behavior, Sam discovers that Garbriel's been involved with a dangerous organization that's planning a war on the human race. More immediate, someone is guarding the truth about Sam's past—someone who'd rather see her dead than risk her knowing too much. To stay alive, Sam must unravel the threads of her past—and find out not only who she is but what she is.
---
What do you think about this review?
Comments
No comments posted.

Registered users may leave comments.
Log in or register now!