"The joy and sorrow of re-creating happiness of a family suffering from the husband's MIA."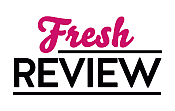 Reviewed by Kay Quintin
Posted August 21, 2014

Grace Flaherty is the owner of the Sugar Plum Bakery in Christmas, Colorado, known for her Sugar Plum Fairy Cakes and the wishes that come with them. She and her young two year old son Jack Jr. have been praying every day for the return of Jack who has been MIA for seventeen months in Afghanistan.
Just as Grace is ready to accept he isn't returning, a miracle happens and Jack is released and home a hero. Now Grace really has her hands full because her husband has lost his memory and doesn't remember he has a wife and son. Coming home to an overactive little "Houdini" son and a wife he can't remember, he has secrets to hide from his wife as they strive to know each other all over again. Matters are sometimes worse as the good intentioned towns people get involved. An old emotional incident hovers over Grace as she strives to recreate the love she and her husband once shared as his secret hinders the re-creating of their life as it was before.
CHRISTMAS IN JULY was such an enjoyable book for me, and certainly no surprise that it was coming from this very gifted author. I have read many of Debbie Mason's stories and loved each and every one of them. Writing about the every day people and the love they share when a hiccup occurs, gives us some of the best reading around. This is book two in the Christmas Colorado series. I can't wait for the next story in this series. These are definitely "good feeling" tales to remember for a long time to come.
SUMMARY
Grace Flaherty had given up hope of ever seeing her husband again. After all, it'd been over a year since he went missing in combat. So when he strides through the door of her bakery in downtown Christmas one sunny afternoon, she can hardly believe her eyes. But her happily-ever-after is going to take some effort - because Jack has no memory of his family.
All Jack Flaherty remembers about Christmas is that he couldn't wait to leave town. Now he's a local hero with a wife and son he doesn't know. Even as he struggles to rekindle the romance with his wife, he knows in his heart what he wants: a second chance at love.
---
What do you think about this review?
Comments
No comments posted.

Registered users may leave comments.
Log in or register now!