"Funny, Touching and Beautiful. Contemporary Romance at its finest."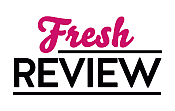 Reviewed by Angela Haley
Posted July 31, 2014

NATURAL BORN CHARMER is the seventh book in the Chicago Stars series by Susan Elizabeth Phillips and was originally published in 2007. I remember reading this back when it was first published and falling deeply in love with the main characters, Blue and Dean. For this review I wanted to do a reread and remind myself of all the reasons why I gushed about it originally. After finally finishing I remember exactly why this book earned a place on my keeper shelf.
This couple's journey begins on a small back road where Dean sees Blue is walking down the street wearing her beaver costume, sweaty, dirty and ready to do bodily harm to an ex-boyfriend. He gives her a ride, they exchange sarcastic banter and from there a very different type of relationship for each of them is born. They both have complicated histories that have led them down very different paths in life. Dean Robillard is a successful quarterback with the Chicago Stars and Blue Bailey is a broke, down on her luck painter. There isn't much that they have in common, but they are exactly what the other needs.
With no money and no place to go, Blue is kind of stuck with the glitzy, gorgeous football player until she can figure out how to get back on her feet. Dean decides to take her with him to his farm in Tennessee. She only intends to stick around temporarily and he finds the quirky woman amusing enough to keep her around until she decides it's time to leave. I adored each of them equally and loved the study in contradictions the more I got to know them. Dean is wildly rich and famous, but doesn't take himself too seriously. Blue is wickedly smart and has a snappy comeback for everything, but she hides a bruised heart that has problems with trust. Each are flawed in their own ways, but together they just work. This couple had me hooked from their very first meeting right up until the happily ever after.
I could go on and on about how touching and poignant Susan Elizabeth Phillips's love stories are, she really is one of the most gifted contemporary romance authors alive, but I won't. Mainly because the very best thing about her stories aren't just the main romances between the hero and heroine. It's all the different, intricate secondary plotlines that reach out and grab readers when they least expect it. Every type of relationship is represented, from friendship to family. Brothers discover bonds with their little sisters they didn't know they needed, two people who thought they were lost to each other realize they still have crazy, mad love that will never die and even grouchy, bitter old ladies can discover they have a touchstone in a sarcastic young woman. Each of their side stories is incredibly stunning and real. I went through the whole gamut of human emotion while reading. I laughed out loud, felt that heaviness in my chest a few times, cried just a little bit and in the end closed this book with a heart full of happiness.
NATURAL BORN CHARMER is a beautiful tale of love and redemption. I fell in love with these characters all over again and found this to be just as enchanting the second time around. Susan Elizabeth Phillips never fails to deliver the very best in contemporary romance.
SUMMARY
Chicago Stars quarterback Dean Robillard is the luckiest man in the world: a bona-fide sports superstar and the pride of the NFL with a profitable side career as a buff billboard model for End Zone underwear. But life in the glory lane has started to pale, and Dean has set off on a cross-country trip to figure out what\'s gone wrong. When he hits a lonely stretch of Colorado highway, he spies something that will shake up his gilded life in ways he can\'t imagine. A young woman . . . dressed in a beaver suit.
Blue Bailey is on a mission to murder her ex. Or at least inflict serious damage. As for the beaver suit she\'s wearing . . . Is it her fault that life keeps throwing her curveballs? Witness the expensive black sports car pulling up next to her on the highway and the Greek god stepping out of it.
Blue\'s career as a portrait painter is the perfect job for someone who refuses to stay in one place for very long. She needs a ride, and America\'s most famous football player has an imposing set of wheels. Now, all she has to do is keep him entertained, off guard, and fully clothed before he figures out exactly how desperate she is.
But Dean isn\'t the brainless jock she imagines, and Blue— despite her petite stature—is just about the toughest woman Dean has ever met. They\'re soon heading for his summer home where their already complicated lives and inconvenient attraction to each other will become entangled with a charismatic but aging rock star; a beautiful fifty-two-year- old woman trying to make peace with her rock and roll past; an eleven-year-old who desperately needs a family; and a bitter old woman who hates them all.
As the summer progresses, the wandering portrait artist and the charming football star play a high-stakes game, fighting themselves and each other for a chance to have it all.
Excerpt
It wasn\'t every day a guy saw a headless beaver marching down the side of a road, not even in Dean Robillard\'s larger-than-life world. \"Son of a . . .\" Dean slammed on the brakes of his brand-new Aston Martin Vanquish and pulled over in front of her.

The beaver marched right past, her big flat tail bouncing in the gravel, and her small, sharp nose stuck up in the air. Way up. The beaver looked highly pissed. She was definitely a girl beaver because her beaver head was missing, revealing sweaty, dark hair pulled into a short, scraggly ponytail. He\'d been praying for a little distraction from his own depressing company, so he threw open the door and stepped out onto the shoulder of the Colorado road. His newest pair of Dolce & Gabbana boots emerged first, followed by the rest of him, all six feet three inches of steely muscle, razor-sharp reflexes, and unsurpassed gorgeousness . . . or at least that\'s what his press agent liked to say. Still, it was pretty much true, although Dean didn\'t have nearly as much personal vanity as he let people believe. But emphasizing the superficial was a good way to keep people from getting any closer than he wanted them to be.

\"Uh, ma\'am . . . You need some help?\"

Her paws didn\'t break rhythm. \"You got a gun?\"

\"Not with me.\"

\"Then I\'ve got no use for you.\"

On she marched.

He grinned and set off after her. With his extra-long legs and her shorter, furry ones, it took just a few steps to catch up. \"Nice day,\" he said. \"A little warmer than I\'m used to for May, but I\'m not complaining.\"

She hit him with a pair of grape lollipopeyes, one of the few curvy things about her. Most of the rest of her came to sharp angles and delicate points, from a set of fragile bladed cheekbones, to a petite, arrow-tipped nose, to a chin keen enough to cut glass. But after that, things got dicey. A razor-edged bow marked the center of a wide and startlingly plump top lip. Her bottom lip was even fuller, giving him the disconcerting feeling that she\'d somehow escaped from an X-rated nursery rhyme.

\"An actor,\" she said with the trace of a sneer. \"Just my luck.\"

\"What makes you think I\'m an actor?\"

\"You\'re prettier than my girlfriends.\"

\"It\'s a curse.\"

\"You\'re not even embarrassed?\"

\"Some things you have to accept about yourself.\"

\"Brother . . .\" She gave a grunt of disgust.

\"Name\'s Heath,\" he said, as she picked up the pace. \"Heath Champion.\"

\"Sounds phony.\"

It was, but not in the way she meant.

\"What do you need a gun for?\" Dean asked.

\"Murder an old lover.\"

\"Is he the one who picked out your wardrobe?\"

Her big ol\' paddle tail smacked him in the leg as she spun on him. \"Beat it, okay?\"

\"And miss all the fun?\"

She gazed back at his sports car, a lethal, midnight black Aston Martin Vanquish S with a V-12 engine. The machine had set him back a couple of hundred thousand, but even that hadn\'t made much of a dent in his net worth. Being the starting quarterback for the Chicago Stars was pretty much like owning a bank.

She nearly poked out her eye as she pushed a sweaty spike of hair away from her cheek with her paw, which didn\'t seem to be detachable. \"I could use a ride.\"

\"Are you going to gnaw my upholstery?\"

\"Do not mess with me.\"

\"Apologies.\" For the first time all day, he was glad he\'d decided to get off the interstate. He tilted his head toward the car. \"Hop in.\"

Even though this was her idea, she hesitated. Finally, she shuffled after him. He should have helped her in—he did open the door for her—but he just stood back to watch the fun.

Mainly it was the tail. The sucker was basically spring-loaded, and as she attempted to wedge herself into the leather passenger seat, it kept smacking her in the head. She got so frustrated she tried to rip it off, and when that didn\'t work, she stomped on it.

He scratched his chin. \"Aren\'t you being a little tough on the ol\' beaver?\"

\"That\'s it!\" She started to take off again down the road.

He grinned and called out after her. \"I apologize. Comments like that are exactly why women have lost respect for men. I\'m ashamed of myself. Here, let me help you.\"

He watched her struggle between pride and necessity and wasn\'t surprised to see necessity win. When she returned to his side, she let him help fold over her tail. As she clutched it to her chest, he guided her inside. She had to sit on one cheek and peer around the tail to see through the windshield. He climbed behind the wheel. The beaver suit emitted a musky odor that reminded him of a high school locker room. He cracked the window a couple of inches as he pulled back out onto the road. \"So where are we off to?\"

\"About a mile straight ahead. Take a right at the Eternal Life Bible Church.\"

She was sweating like a linebacker underneath all that malodorous fur, and he turned the AC to full blast. \"Are there a lot of career opportunities in beaver work?\"

Her derisive look told him she knew exactly how much entertainment he was having at her expense. \"I was doing some promotion for Ben\'s Big Beaver Lumberyard, okay?\"

\"When you say promotion . . .\"

\"Ben\'s business has been down lately . . . or so I was told. I just got to town nine days ago.\" She nodded straight ahead. \"This road leads to Rawlins Creek and Ben\'s lumberyard. That four-lane highway back there leads to Home Depot.\"

\"I\'m starting to get the picture.\"

\"Right. Every weekend, Ben tries to hire somebody to stand out by the highway with a sign to draw some of the shoppers his way. I was his latest patsy.\"
---
What do you think about this review?
Comments
21 comments posted.
Re: Funny, Touching and Beautiful. Contemporary Romance at its finest.

I have read almost all of her books. I have always liked the
ones about the Chicago Stars. Great review, if I had not read
the book, I would go out and get it
(Sharon Salituro 12:10pm August 3, 2014)
I'm thinking that it's time for me to go and re-read this book and the rest of the Chicago Stars!! I love SEP's description in this excerpt. I have always thought that this would be the best book trailer ever!
(Cate Sparks 7:19am August 7, 2014)
I need to reread this now. thanks for the great review and reminding me
how much I loved this book.
(Kathleen Christopher 7:26am August 7, 2014)
I have read every book this author has written and have been a fan for a
very long time. As noted in the review, the peripheral characters bring such
added delight to the already wonderful stories. In Natural Born Charmer it
was the little sister story that I fell in love with. Chubby, unloved and hungry
for affection, i saw a lot of the 11 year old me in that child. Loved how SEP
brought her out of the shadows! That was the charmer for me!
(Lyn Foote 7:42am August 7, 2014)
Natural Born Charmer is my all time favorite SEP book!! It is my go to comfort read whenever I am feeling down :) I also have to say this book is what turned me onto audio books. It is my all time favorite audio and Anna Fields narration is just amazing. Even if audio isn't your thing & you love this book I promise you have to listen. Sadly Anna Fields dies of breast cancer but she lives on through her narration of SEP books. Great Review!!
(Kelly Watson 7:46am August 7, 2014)
SEP BOOKS are the best. Your review was right on for anyone new to
SEP's books.
(Shelley Haag 7:46am August 7, 2014)
I have all her books and read them over and over. This one was one of my
favorites. Look forward to each new book coming out. Now I will go read
this one again while waiting for Heroes to arrive.
(Susan Perry 8:16am August 7, 2014)
This book never fails to crack me up! I reread it every now
and then.
(Rebecca Whitehead-Schwarz 8:16am August 7, 2014)
Natural Born Charmer is my fav SEP - easily! The characters,
every single one, are a joy. I laughed, cried, and laughed
some more! Blue is a real firecracker and Dean is, of
course, a charmer. But I also loved the back story of his
parents falling back in love. It's a wonderful book and
deserves a place in the Hall of Fame for romance books!
(Janet McCausland 8:28am August 7, 2014)
Love love loveee this book! And all of SEP's it's an amazing read and you
won't want to put it down! I especially love her novels because she finds
way for past characters to enter is new books, you get so attached to the
characters when reading and having them appear again brings a special
connection. I could (and do!) read any of her novels over and over again!
(Melli Carfagno 8:32am August 7, 2014)
One of my favorites!
(Nicole Giles 8:39am August 7, 2014)
The book hooked me from the beginning too! Wonderful characters, a storyline that ran the gamut of emotions, simply a feel good book! Susan Elizabeth Phillips is a woman who knows how to tell a story!!!
(Pam Cook 8:45am August 7, 2014)
I love SEP! I listen to her books all the time. The combination of SEP and
Anna Fields as a narrator, was fantastic. This is my favorite of her books!
(Mercy Boujarwah 8:45am August 7, 2014)
I have read every Chicago Stars books. I have reread NBC numerous
times. It took me awhile to appreciate her storytelling and her humor. I
think at the time I was too used to reading light and fluffy stories. SEP is
anything but! NBC especially has an underlying depth to the story as well
as back stories that it takes a while for you to stop and say "Whoah! I am
holding a real treasure!" My other favorite is Match Me If You Can. Then
again so are all the others in the series!
(Daniela Caldarola 8:51am August 7, 2014)
I love this book. The main character's chemistry is fantastic ! I also love the
comedy in the book.
(Lois Koch 9:13am August 7, 2014)
Blue is, by far, my favorite heroine. I have dipped into the
pool of SEP brilliance on many occasion. I reach for "NBC" on
a regular basis, when I a need the comfort and joy of a good
friend.
(KiKi Zaugg 9:22am August 7, 2014)
LOVE IT! I've loved every book in this series and all her others as well!
(Jessica Alcazar 9:26am August 7, 2014)
Love,Love,Love this book! Romance
and Comedy makes for a great read :)
(Kera Tavares 9:48am August 7, 2014)
My all time favorite book of all time, period. It's my 'comfort' food of books.
Wouldnt it make an amazing movie?? I have listened to the audiobook at
least eight times, and have bought copies of it, and the book, to share. Anna
Fields is also my all time favorite narrator. I was crushed to learn of her
death in a Portland, Oregon flood.
(Mary Beth Miller 10:08am August 7, 2014)
I loved this book and series
(Patricia Wagner 10:26am August 7, 2014)
Thanks so much for your lovely comments. And thanks to Tessa Dare for her
remarks about the book. One of the things I enjoyed most about this book was
writing Jack and April. Fun to also include an older couple. My husband gave me
the idea for the beaver suit! (Don't ask!) :-)
(Susan Elizabeth Phillips 12:24pm August 7, 2014)
Registered users may leave comments.
Log in or register now!