"Love and adventure are found in a post apocalyptic world."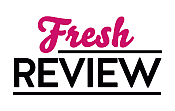 Reviewed by Annetta Sweetko
Posted July 21, 2014

Fantasy Urban | Romance Paranormal
Creed is a Godseeker assassin who is investigating stories of missing children and his investigation leads him to an isolated ranch. Creed is half demon but has lived his life as a human, during this time after the demons have finally been banished; it isn't a good idea to be anything but human. It is safe to say this DEMON CREED has a mission and nothing will change that.
Nieve, once a beloved daughter is now a slave to a cruel man, all because of a demon seduction and half demon child. When Creed comes to the ranch seeking answers her master demands she find out why he is really here. She will do as he demands if he will tell her what he did with her son. It all backfires when she realizes that Creed is of demon blood and she is afraid of him. In the aftermath, Nieve is soon free to search for her son but finds the world is just as cruel as her old master was and must put her trust in one man the ... DEMON CREED.
DEMON CREED is a fast paced, action packed, sexy book that takes the reader into a western style world gone crazy. Author Paula Altenburg takes us back into her Demon Outlaws series after the demons have been banished and everyone is trying to recover after centuries of fear and danger.
Creed is part demon but he has honor, a strong sense of duty and a thing for the underdog. When we first meet Nieve she seems scared of her own shadow but as her memories return and she and Creed begin to travel together you see the real woman. She's smart, tough and will do whatever it takes to get to her son. They make an intriguing couple though both are very busy dancing around the other. He will continue to honor his duty as an assassin and if that means a side trip from the search so be it. She will continue to distrust him for his blood though once she gets to know him she begins to understand the complexity of this man. They both come to realize that what matters most is the love they feel growing for each other.
I enjoyed DEMON CREED even with the bigoted attitudes toward women and anyone not entirely human ... that seemed to add to the post apocalyptic feel of the storyline. I also liked seeing people from her former books coming into play especially with Airie (Demon's Daughter) playing a strong role against the bad "guy". It's a shame DEMON CREED is the final book of this series I had hoped to see more of this world in future books.
SUMMARY
As a highly skilled assassin, Creed is used to being called upon by the Godseekers for help. But in a world just recently rid of demons, the task to now track down half-demons isn't as easy as it seems. Not only is Creed himself a secret half-demon now going against his own kin, but when he discovers numerous innocent children are being kidnapped in the mountains, he second guesses his mission. Justice should be for all, not just for demon spawn.
Living in a world of cruel men, Nieve has no memory of her life before her enslavement. But when Creed comes around asking questions about missing children, the memories of her half-demon son - and the demon who tricked her - come flooding back. Now, Nieve will do anything to get her son back...even if it means putting her trust in Creed.
Together they set out to find the Demon Slayer who can help them. Little do they know the demon who fathered Nieve's son is also searching for Nieve, and he's teamed up with the kidnapper to draw her out. Creed and Nieve must race against the clock to save the children, their hearts, and the world.
---
What do you think about this review?
Comments
No comments posted.

Registered users may leave comments.
Log in or register now!